Contact Us for Service throughout the
Lower Mainland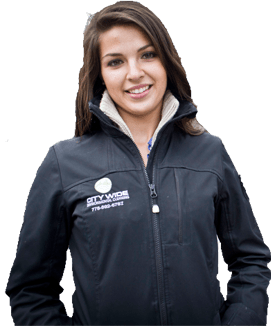 Choose the services that are right for you.
Have the experts at City Wide Environmental Cleaning maintain your parkade and property the proper way to fulfill its longevity and appearance. Contact us today and we can give you advice on which service is best for you.
Whether it's the parking lot or parkade, drains, or catch basins that need attention on your commercial, residential, or industrial property, let City Wide's commitment to excellence and experienced, trained personnel service your needs! We look forward to hearing from you.
Contact Us Today
We offer two convenient ways to get in touch with us. Whether by telephone or email, City Wide is ready to get started on servicing your requests.
Available 24/7
Join Our Professional Team
City Wide Environmental Cleaning is always looking for skilled employees to join our professional team and meet the increasing demands of our business. If you have industrial and commercial cleaning experience we'd like to talk to you.
Please email your resume and cover letter to us at: [email protected]
Email City Wide Environmental ®