Burnaby Concrete Repair Services

Repair Cracked or Damaged 
Concrete

 in Burnaby, BC.
Living in Burnaby brings many benefits, with a wonderful, friendly community and beautiful location. We love the warm summers and snowy winters too, but those temperature variations can cause problem with your concrete, leading to cracks and breaks. That's why a Burnaby concrete repair service is a popular service at any time of year.
Prevent concrete cracks from spreading
Cracks can spread at breakneck speeds, it's advisable that you repair them as soon as they appear.
Fill cracks in with epoxy
Epoxy is the industry standard for repairing cracks in your concrete. Ensure a long lasting patch with epoxy injections.
Repair driveways, steps, garage floors, and more
Certain areas are prone to cracking which can cause a slew of problems, and in some cases, safety issues.
Three main reasons to fix your concrete cracks quickly:
To prevent them from spreading and causing further damage.
Stop safety concerns from emerging.
Protect the integrity of your concrete by using epoxy injections to stop further cracking.

Concrete repair solutions for Burnaby's residential, commercial, or governmental properties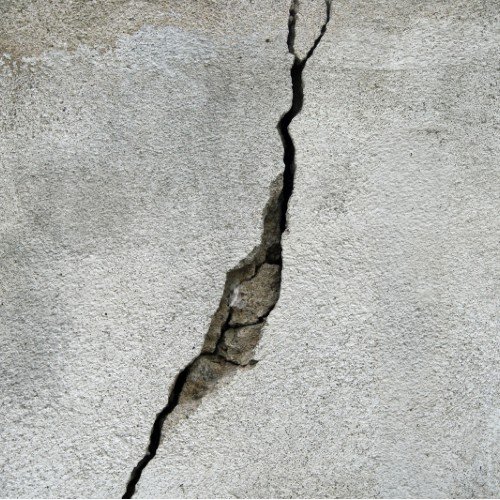 How does concrete wear?
Concrete is a building material that you can find in many areas both in residential homes and commercial or industrial premises. From driveways and walls to sidewalks, patios, pool decks, garage and industrial floors and more, concrete provides a hard-wearing surface that suits many applications.
However, you often see a floor, drive or walkway with cracks or chipped areas that spoil the overall look and can be a hazard, causing tripping hazards or damaging vehicles. There are two ways that you may need a concrete repair service in Burnaby, impact damage or weather. Impact damage occurs if something very heavy is dropped onto a concrete floor or paving surface, or a vertical surface suffers a significant impact. Weather damage occurs when water finds its way into minor imperfections in the surface, and it remains as the temperatures rise and fall. The water contracts and expands with the temperature change, leading to cracking.
In both cases, Burnaby concrete repairs are essential, as if left untreated, damaged areas of concrete tend to simply get worse over time.
What is a Burnaby Concrete Repair Service?
When we assess your concrete problem, our goal is to rectify the damage and leave you with a hard-wearing, effective surface. This includes the results of cracking, impact damage and other surface issues as well as weather damage and chipped out holes.
We cover all types of concrete repairs in Burnaby, whether concrete driveways or other surfaces around the home or for commercial grade spaces including factory flooring and more.
Types of Burnaby Concrete Repairs
The type of concrete repair service in Burnaby you need will depend on the kind of damage and environment you have. For instance, cracks can be filled in several ways, depending on the severity. With a choice of liquid fillers or concrete patching compound, we can deal with cracks of all types along with other minor surface damage.
Areas that are prone to water damage can be covered with a waterproof coating, or a new coating applied to areas where the surface has become vulnerable, such as a pool. This equally applies to commercial environments, where surfaces need to be sealed after repair to protect from further damage. Our comprehensive concrete repair service in Burnaby covers every type of repair and preparation for your concrete.
Why choose us for concrete repairs in Burnaby?
With concrete repairs being essential to prevent the need for an entirely new concrete surface at some point, finding the right Burnaby concrete repair service is essential. With vast experience in delivering exceptional repairs for homeowners and businesses across Burnaby, we know how to provide cost-effective, long-lasting concrete repairs.
We take the time to assess the problem, delivering a repair that doesn't just fix the visible damage but tackles the problem that caused it for you. From filling cracks to waterproofing your concrete surface, we cover every concrete repair in Burnaby you may need.
We are here to help
With a team of experts ready to help, our concrete repair service in Burnaby has you covered. Fast, efficient and offering excellent value, we take the time to deliver the right repair at competitive prices.
Our team assesses your concrete floor, drive or other surface and creates a plan of action to solve the problem. We are proud of our record and take the time to ensure that each repair restores the surface to its original functionality, including waterproof coating and any other restoration requirements.
An unbeatable Burnaby concrete repair service
With our attention to detail, exceptional value and unmatched customer service, if you need concrete repairs in Burnaby, we are your first choice. From the materials we use to the skilled, experienced on-site team, we go the extra mile to make sure that you enjoy the absolute best service and outcome as possible.
Fully licensed and insured, we are the local concrete repair service in Burnaby that you can trust. Whenever you need Burnaby concrete repairs, our number is top of your list. With quality guaranteed and unmatched value, our concrete repair service is here for you. Get in touch today if you need a concrete repair service in Burnaby or you have any questions about how we can help keep your concrete in the best condition possible.
Why Choose City Wide's Burnaby Concrete Repair Services?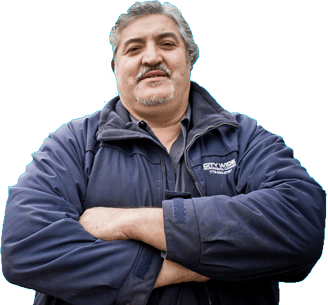 Environmentally friendly chemicals
We use biodegradable and environmentally friendly products.
Fully insured and WCB certified
City Wide has certifications to handle any service you require.
Trained and experienced technicians
Our technicians are trained, professional, and fully insured.
30 years in operation
With over 30 years in the industry, we're trusted by hundreds of established businesses.
 ★★★★★ 
"These guys are awesome! They did the line painting and asphalt/concrete repairs throughout our complex. They were prompt, courteous and did an amazing job. "
-Ifraz Khan
 ★★★★★ 
"The owner is incredible and very professional. Great customer service. Glad doing business with you guys. "
-Foad Heidari
 ★★★★★ 
"I've hired a lot of cleaning companies, but CityWide is the best I've dealt with.
They have an attention to detail that the other companies were lacking."
-Ivor Klein
Facebook Review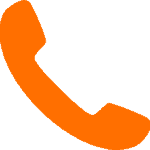 Book A Burnaby Concrete Repair Services Appointment
Have cracks on your concrete floors, walls, ceiling or driveway? We are here to help.
Reach out to our Burnaby representative for a free quote.
Other Concrete Repair Service Locations