Burnaby Power Sweeping Services

Clean Parking Lots and Parkades |
Power Sweeping

Service in Burnaby, BC
Commonly called "street sweepers", power sweeping machines are used by cities around the globe to keep public areas clear of dirt, dust, and debris. Power Sweeping machines are powerful rotary brushes mounted on maneuverable machines that sweep up and hold materials on the surfaces they're driven over for later disposal.
The reason that power sweepers are such a common sight is that they work very well. City Wide Environmental Cleaning has a fleet of power sweepers that are constantly at work making Burnaby's parkades, parking lots, alleyways, and loading docks (and other flat concrete or asphalt surfaces) safer and more visually appealing.
Clean Your Parkades & Parking Lots
A clean parking lot makes a good first impression on your customers.
Keep Your Streets & Walkways Clean
A tidy environment has been shown to decrease littering.
Clear Your Warehouse & Landscape
Remove dust, dirt, litter, and unwanted pollution.
The Benefits Of Power Sweeping
Keep your space spotless and free from debris
Prevent particulates to build-up that damage your flooring and pavement over time
Clean your parkades & parking lots regularly to keep customers happy

Industrial power sweeping for Burnaby's parking lots, parkades, warehouses, streets, and much more.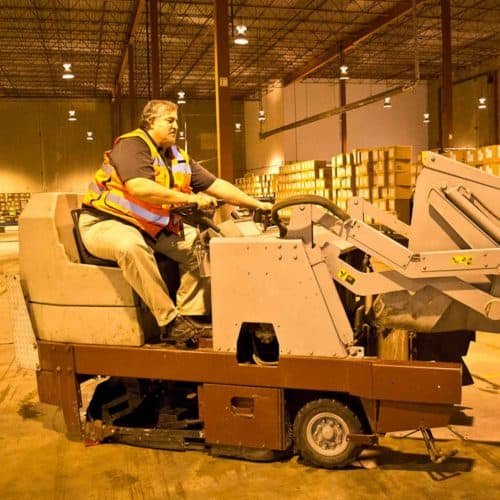 Preserve Your Investment
Parking lots and parkades are expensive to maintain. The surface itself is expensive to apply and maintain, and the markings on it must be repainted periodically in order to maintain visibility. Power sweeping preserves both. Dirt and debris on the surface act as an abrasive when driven on, which means that traffic on the surface will wear away the concrete, asphalt, and paint. The more dirt that is allowed to build up, the faster the degradation. Removing abrasive materials, dirt, and garbage from the surface will save you money in the long term.
Protect the Environment
City Wide strives to keep Burnaby beautiful! We endeavour to use only the most environmentally friendly products and techniques in our services because we know that BC's coastline is one of our best assets, and we'll do what we can to keep harmful materials out of our waterways.
One of the best ways to do this is to keep your parking lots and parkades clean because they are large, non-porous surfaces that are connected directly to the urban water runoff system.
Limit Risks
Slips, trips, and falls accidents are all too common. By regularly removing debris from your parking lots, parkades, loading docks, and shop floors, you are mitigating these risks, and demonstrating your commitment to safety.
At City Wide Environmental Cleaning, we're proud to serve the city of Burnaby. Contact us today to discuss your property's needs, and find out how we can help you meet them.
Why Choose City Wide's Burnaby Power Sweeping Services?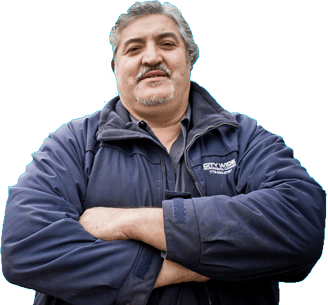 Environmentally friendly chemicals
We use biodegradable and environmentally friendly products.
Fully insured and WCB certified
City Wide has certifications to handle any service you require.
Trained and experienced technicians
Our technicians are trained, professional, and fully insured.
30 years in operation
With over 30 years in the industry, we're trusted by hundreds of established businesses.
 ★★★★★ 
"These guys are awesome! They did the line painting and asphalt/concrete repairs throughout our complex. They were prompt, courteous and did an amazing job. "
-Ifraz Khan
 ★★★★★ 
"The owner is incredible and very professional. Great customer service. Glad doing business with you guys. "
-Foad Heidari
 ★★★★★ 
"I've hired a lot of cleaning companies, but CityWide is the best I've dealt with.
They have an attention to detail that the other companies were lacking."
-Ivor Klein
Facebook Review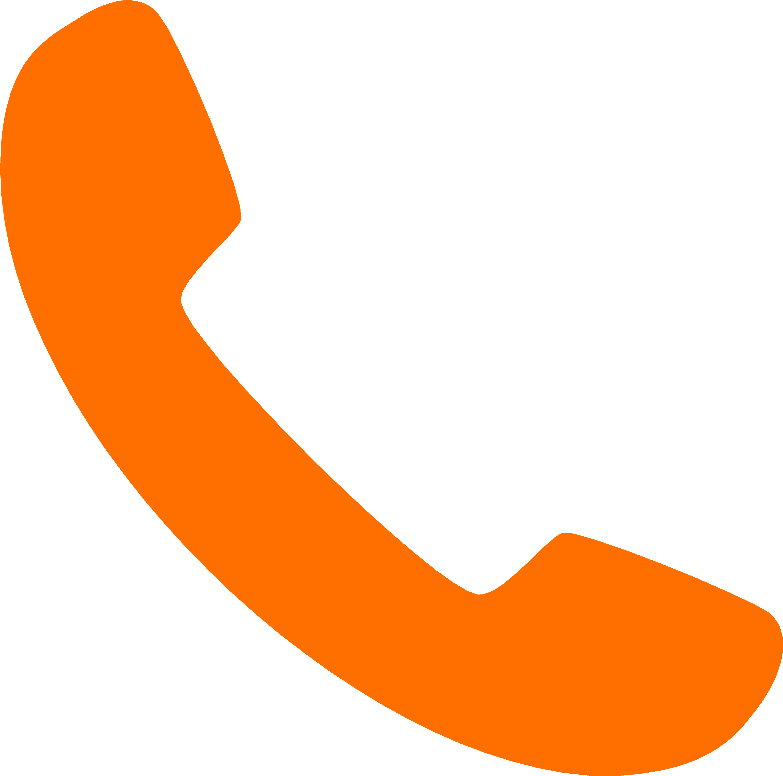 Book a Burnaby Power Sweeping Service Appointment
Whether you're looking to sweep a street, road, parking lot, or any other area, City Wide has you covered. Reach out to our Burnaby representatives and book a service appointment today!
Other Power Sweeping Service Locations