New Westminster Industrial & Commercial Cleaning Services
604-836-5156
Your Industrial & Commercial Cleaning Solution In New Westminster, BC.
CityWide provides a full range of industrial and commercial cleaning services all across the New Westminster area. We've served thousands of happy businesses, hotels, airports, apartment buildings, and much more. Chances are, we have the solutions you need.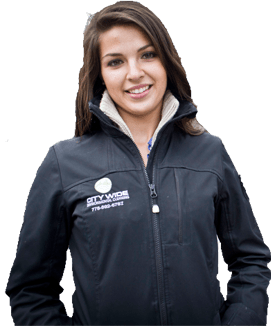 Industrial & Commercial Cleaning Services For New Westminster, BC, Canada.
Cleanliness is really important these days. We must keep our environment clean like homes and offices. There are certain areas which should be cleaned more often and the cleanliness of these areas are important for public health. Areas where people come to work like industrial spaces, commercial spaces, homes that have some toxic substances, need regular cleaning. A proper power-cleaning process should be followed to get these areas cleaned since basic cleaning simply won't get the job done. Professional industrial cleaning and maintenance services are the only way to get these areas clean. CityWideBC is a New Westminster industrial & commercial cleaning company that provides a host of commercial and industrial cleaning services.
Trained and experienced technicians

CityWide technicians are trained, with countless years of experience.
Environmentally friendly chemicals
We wan't to protect the enviroment, just as much as we want to clean it.
Quality work at a competitive price
You'll never find a better cleaning service at the price we have.
Industrial & Commercial Pressure Washing
Pressure washing is one of the best ways to clean surfaces that are covered by harsh chemicals or other unwanted residue. Surfaces of some outdoor places and harsh chemical industries require this process regularly. Pressure cleaning includes spraying highly pressurized streams of water on the surface, stripping away contaminates like oil, grease, and more. This service does not require any specialized chemicals so this is safe for the environment. If the same type of cleaning is done using harsh chemicals, it can be a risk to the general public and can even be a liability concern. City Wide uses the latest technology and practices for pressure cleaning like the hydro blaster technique.
Industrial & Commercial Vacuuming
When we consider vacuuming, we might think that it is a really easy process because any vacuum cleaner can do the vacuuming. This is not true when you are dealing with very harsh and irritating chemicals. Few types of chemicals damage human lungs and can cause severe skin allergies when regular vacuuming is used on them. Industrial-level vacuuming is different than regular vacuuming because we have specialized machines to completely remove the irritating chemicals from the surfaces and even from the deep locations.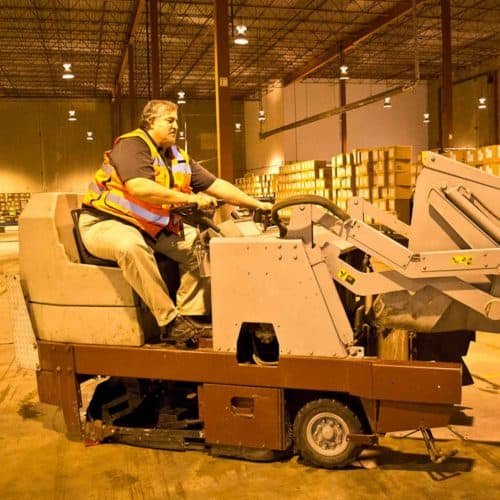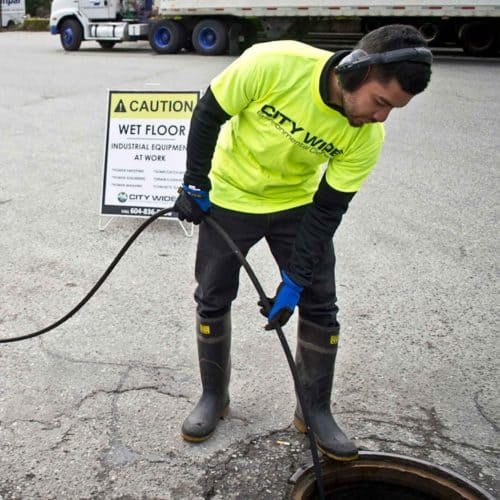 This type is important in case of disaster. As we all know, in British Colombia, especially in New West, heavy wind is a common occurrence and can deal damage to your property, or spread debris across your entrance. Restorative cleaning service can be used for people who have their property damaged because of some disaster or some other reason. This industrial cleaning service will help you restore your working space or the living area back to what it was before the damage. This includes removing the debris of damaged things from that location and installing the new equipment at its rightful place. This is done in multiple steps. It can be automatic or the owner of the property can decide if the company should take approval at every step of the restorative cleaning.
People think about industrial & commercial cleaning as a way of removing the dirt and chemicals by using even chemicals. This is not always true because our company can give you the service of removing the contamination of chemicals from your living place. Asbestos is a really dangerous chemical and it was used in the past. Because it's harmful effect was not known. These days asbestosis is considered carcinogenic as it will cause cancer in humans. This type of contamination removal is really necessary for the general well being and health of humans. We have the best machinery and techniques to remove the asbestos lining from your homes and offices with the least risk to the general public. We guarantee the removal of all the contaminants from your place because we give the best New Westminster cleaning and contamination removal.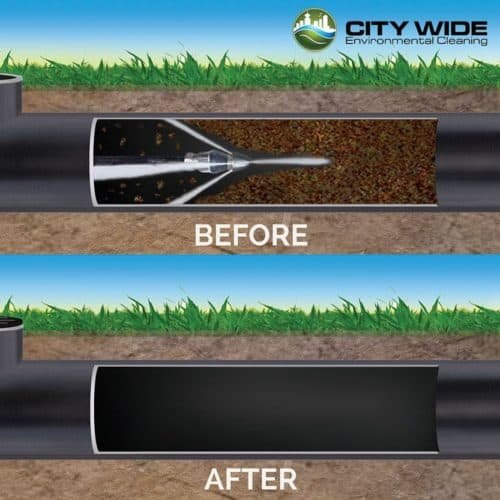 Additional Vancouver Services
Benefits of Industrial/Commercial Cleaning
As we all know that regular cleaning will not be enough for certain chemicals and service of industrial & Commercial cleaning is a must for some places in New Westminster. Health benefits are really important in industrial cleaning. An industrial cleaning company will have trained staff and proper equipment for cleaning the surface damaged by chemical or some dangerous mould-infestation. We have highly professional staff so we can easily get the job done. When you hire a professionally trained company like us, you will save time. You can even cut the time required for cleaning up to half. This means your staff can work more and they will not have to discontinue their daily routine for cleaning. Industrial & commercial cleaning is the way of ensuring the safety of your staff. You can contact us to get the detailed quotation made professionally for you.
Why Choose City Wide For Industrial Cleaning?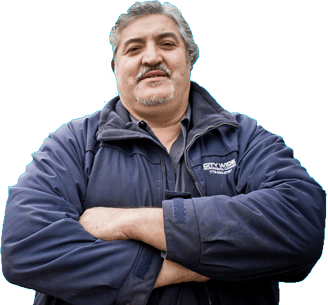 Family Owned & Operated
The Ramos family has worked for over 30 years to build the best industrial cleaning company in Vancouver, BC.
Fully insured and WCB certified
City Wide has certifications to handle any service you require.
Trained and experienced technicians
Our technicians are trained, professional, and fully insured.
30 years in operation
With over 30 years in the industry, we're trusted by hundreds of established businesses.
 ★★★★★ 
"These guys are awesome! They did the line painting and asphalt/concrete repairs throughout our complex. They were prompt, courteous and did an amazing job. "
-Ifraz Khan
 ★★★★★ 
"The owner is incredible and very professional. Great customer service. Glad doing business with you guys. "
-Foad Heidari
 ★★★★★ 
"I've hired a lot of cleaning companies, but CityWide is the best I've dealt with.
They have an attention to detail that the other companies were lacking."
-Ivor Klein
Facebook Review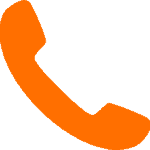 604-836-5156
Give Us A Call!
Interested in one of our Industrial or Commercial Cleaning Services? Why don't you give us a call where we can tell you more about what we do, and how we can help your business. We look forward to hearing from you!