New Westminster Blacktop Repair Services

Cracked 
Blacktop Repair

Experts in New Westminster, BC.
Blacktop or asphaltic concrete is the material used for paving roads and parking lots. It's cheaper and more malleable to use than regular concrete. However, car pressure, ground movement, and change in temperature can also easily damage this type of surface. Because it's more prone to damage, it has a shorter lifespan than concrete.
It can take four to five years before asphalt surfaces start showing cracks. If left untreated, the cracks get larger. Water and other liquids seep in and erode it from the inside, widening the cracks and creating potholes.
The great thing about blacktop surfaces is that they are easy to repair. City Wide's New West crack repair specialists have the equipment and technology needed to patch, inject, or fill your pavement.
Repair blacktop cracks and damage
Cracks and damage can spread throughout your pavement, make sure to address your blacktop before more damage occurs.
Strengthen your street, driveway, or pavement
Reinforce your walkways and more by filling cracked blacktop with injections. This will prevent further cracking.
Improve appearance and performance
For business owners, a well-kempt storefront, sidewalk, and parking lot can make the difference in a customer's impression.

New West blacktop repair solutions for residential, commercial, or governmental properties
Fix cracks and damage on blacktop surfaces
Fill-up cracked blacktop with injections to prevent cracks from widening.
Give your blacktop walkways and pavements a facelift, making it more appealing to tenants and their customers.
How Does City Wide Carry Out Blacktop Repair Services?
Does your property have blacktop on its driveways, parking lots, sidewalks or building approaches? Our experts help extend the lifespan of the surfaces. Using injections to fill up the cracks. Preventing them from getting big enough to pose a hazard to drivers or pedestrians.
An asphalt patch repairs potholes and dips on your driveways or walkways. Polymer-modified blacktop or asphalt works well in extreme temperature zones.
City Wide specialists seal up damaged or cracked surfaces by injecting a solution into the gap. Once it hardens, the solution prevents further damage and maintains the condition of the surface. This works best after a rigorous pressure washing of the surface to make the damage more visible.
How Blacktop Repair Services Benefit Your Business
A business's visual appeal is a significant aspect of drawing in customers. People do judge a book by its cover. A parking lot or walkway riddled with cracks or potholes that fill with water after a rainstorm is a complete turnoff. Additionally, cracked and damaged surfaces are a hazard. A person may trip on such surfaces raising liability issues.
Fixing problems as they occur makes your property look a lot better. In fact, repairing your blacktop rather than replacing it saves you up to 80% on costs. Taking good care of surfaces around your property maintains its rental or resale value.
Repair Those Cracks and Dents on Your Blacktop Surfaces
The general outlook of your driveway, parking lot or other areas near you is important. Cracks and damage can spread throughout these areas. Make the necessary repairs before more damage occurs.
Fill the cracks with blacktop injections. Reinforce your walkways and other surfaces by. Makes it last longer and prevents tripping and stumbling on sidewalks.
For business owners in BC or Canada in general, a well-kept storefront, sidewalk and parking lot make a good impression on customers.
Why Choose City Wide's New Westminster Blacktop Repair Services?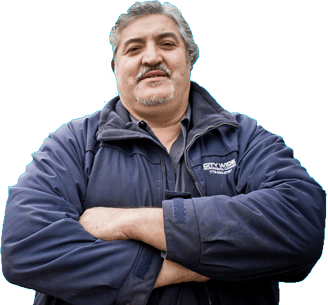 Environmentally friendly chemicals
We use biodegradable and environmentally friendly products.
Fully insured and WCB certified
City Wide has certifications to handle any service you require.
Trained and experienced technicians
Our technicians are trained, professional, and fully insured.
30 years in operation
With over 30 years in the industry, we're trusted by hundreds of established businesses.
 ★★★★★ 
"These guys are awesome! They did the line painting and asphalt/concrete repairs throughout our complex. They were prompt, courteous and did an amazing job. "
-Ifraz Khan
 ★★★★★ 
"The owner is incredible and very professional. Great customer service. Glad doing business with you guys. "
-Foad Heidari
 ★★★★★ 
"I've hired a lot of cleaning companies, but CityWide is the best I've dealt with.
They have an attention to detail that the other companies were lacking."
-Ivor Klein
Facebook Review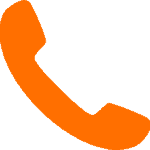 Book A New Westminster Blacktop Repair Services Appointment
Are you interested in blacktop repair services for your industrial or commercial properties?
Contact our representative at City Wide New Westminster branch for a free estimate.
Other Blacktop Repair Service Locations
Other New Westminster Services