New Westminster Floor Sealing Services

Industrial, Commercial, and Residential 
Floor Sealing

in New Westminster, BC.
Floors are an important part of any commercial or industrial building. When not done right, they tend to wear out fast. Due to the pressures exerted by human feet, machines and so on. Maintaining and preserving the quality of the flooring is paramount.
City Wide's New West floor sealing specialists can help you or your business protect all types of important floorings within an interior or exterior area. We have experience in dealing with marble, vinyl, concrete, terrazzo, tiles, epoxy and more.
Laminate floor sealing
protect your floors from scuffs and scratches by coating it with industrial-grade protectant.
Basement and tile floor sealing
Seal your basement and tile flooring to prevent unwanted damage.
Epoxy and Concrete floor sealing
Coat your warehouse or garage floors with a sealant to preserve the lifespan of your epoxy and concrete.
Prevent permanent damage to your expensive flooring
Reduce chances of cracks and leaks forming
Stops potential shifting of tile and other floorings

New Westminster Industrial floor sealing for concrete, epoxy, tile, hardwood, marble, vinyl, and more.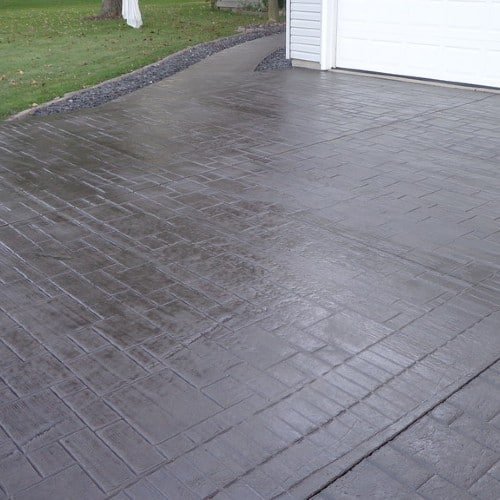 How City Wide's Floor Sealing Experts Can Help
For over thirty years, City Wide has helped owners maintain and preserve their property. Hotels, airports and office buildings have benefitted from our flooring services. We have extensive experience in sourcing and applying the best industrial-grade sealing products. Every job we do is an opportunity to prove ourselves as experts in the field.
As specialists, know that customer satisfaction is of utmost importance. Give us an opportunity to protect and maintain the quality of the floor in your property. You can trust us to provide the best floor sealing services in New Westminster.
How Floor Sealing Services Benefit Your Business
No matter the type of materials making up your floor, you need to maintain it to prolong its lifespan. Different types of floors are vulnerable to wear and tear and exposure to moisture due to the shifting of the building. Which usually occurs because of changes in temperature and humidity.
It's wise to make sure that your business responds immediately when the floor gets damaged or is torn. Sealing floors properly makes them last longer. They're also much easier to clean because dust and other particulars rest on the surface- where it's easier to reach. Sealants eliminate the space where moisture and germs hide.
The sealer reduces the chances of growth of mould and mildew. The grip of the floor is also enhanced improving safety and reducing chances of accidental tripping.
City Wide analyses the material used on your floor and provides industrial-grade protectants to match the floor.
Prevent Your Floors from Deteriorating
Canada has diverse types of businesses and properties with distinct floors. Different types of floors require specific types of sealants. For wooden floors, any heavy and blunt object dragged across leaves dents and scratches.
City Wide technicians will help you laminate and wax your floor, which protects your hardwood from scuffs and scratches, coating it with industrial-grade protectant.
Coating your warehouse or garage with floor sealant will protect your epoxy and concrete floor. At City Wide, we have the knowledge and expertise required to take care of any type of floor in your property.
Why Choose City Wide's New Westminster Floor Sealing?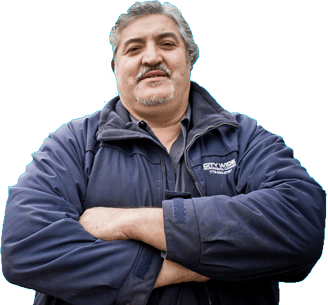 Environmentally friendly chemicals
We use biodegradable and environmentally friendly products.
Fully insured and WCB certified
City Wide has certifications to handle any service you require.
Trained and experienced technicians
Our technicians are trained, professional, and fully insured.
30 years in operation
With over 30 years in the industry, we're trusted by hundreds of established businesses.
 ★★★★★ 
"These guys are awesome! They did the line painting and asphalt/concrete repairs throughout our complex. They were prompt, courteous and did an amazing job. "
-Ifraz Khan
 ★★★★★ 
"The owner is incredible and very professional. Great customer service. Glad doing business with you guys. "
-Foad Heidari
 ★★★★★ 
"I've hired a lot of cleaning companies, but CityWide is the best I've dealt with.
They have an attention to detail that the other companies were lacking."
-Ivor Klein
Facebook Review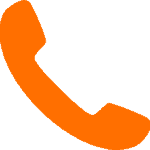 Book A New Westminster Floor Sealing Services Appointment
Are you having trouble dealing with cracks or dents on your floors and other defects? We are here to help.
Reach out to our representative at City Wide New Westminster branch for a free quote.
Other Floor Sealing Service Locations
Other New Westminster Services