New Westminster Litter Pickup Services
City Wide Keeps Your Property Clean With
Litter Pick Up

 Services
We all love to live and work in a clean environment. Despite all our efforts in keeping our surroundings clean, people still litter. If left uncollected, the garbage accumulates around buildings. And cause health and social problems. Lack of an effective collection and disposal plan may overwhelm the available amenities.
Besides looking untidy, uncollected litter produces bad odours. Providing a breeding ground for rodents and insects. Which causes a myriad of health problems. Other wastes such as plastics wash down the drain and clog the pipes causing flooding.
A clean area around your property will help increase the visitor appeal. And drive more people to your business. City Wide offers a host of services in garbage management in the New Westminster area. They include the following:
| | |
| --- | --- |
| Sweeping | Waste Disposal |
| Garbage Collection | Rubble and Debris Removal |
Remove unwanted garbage and pollutants
Large amounts of litter can cause odours, and other unpleasant effects on visitors when left untouched.
Clear your landscape of wrappers and plastics
Some areas can be prone to littering, resulting in a buildup of plastics and wrappers.
Tidy your storefront or building
Ensure your guests remain happy by providing them with a spotless storefront or building environment.
Keep your area presentable, and well-kempt year-round
Drive more business with a tidy storefront or building
Help your local city and environment by keeping it litter-free
New West litter pick-up services for businesses, schools, warehouses, governmental entities, and more.
How City Wide Carries Out It's Litter Pickup Services
Any urban city in Canada such as New Westminster can be overrun with garbage if left unchecked. A large population in the city means a lot of trash is being produced each day.
Plogging is a fine way of taking care of the litter. Groups of people in BC organize themselves for a walk. With a pick-up stick and a bag, they move around collecting trash. Unfortunately, this form of clean-up is not enough.
Commercial property owners need regular litter pick up services. At City Wide New West, we schedule litter pickup services to suit your convenience. Our staff is well trained and experienced. And view your satisfaction as a primary indicator of success.
Take advantage of our commitment to keeping the environment clean. And spruce up your property's appeal.
How Litter Pickup Services Benefit your Business
Business owners in New Westminster can put their worries aside when it comes to garbage management. City Wide creates a timetable suitable for your tenant's needs to collect trash in your area.
First impressions are very important. They can influence a customer's purchase decision. A regular clean-up service eliminates breeding grounds for rodents as well as get rid of bad odours due to garbage accumulation. It also ensures that your storm-water run-off system and pipes don't get blocked.
A tidy environment creates a more presentable business. It gives the businesses in your building a more professional look. It can act as an incentive for customers to visit and sample what's on offer.
Keep Your Property Litter-free
The exterior appearance is the first thing people see about a business. Large amounts of litter near you can cause odours. And other unpleasant effects on visitors and residents if left unchecked.
Some areas are prone to littering, resulting in a build-up of plastics and wrappers. Clear the landscape of such waste. Ensures they're not washed into your drainage system. It also keeps our waterways clean.
Remove unwanted garbage and pollutants. Ensure that your visitors or customers remain happy. Provide them with a spotless storefront or building environment.
Why Choose City Wide's New Westminster Litter Pickup Services?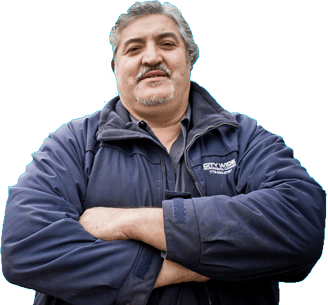 Environmentally friendly chemicals
We use biodegradable and environmentally friendly products.
Fully insured and WCB certified
City Wide has certifications to handle any service you require.
Trained and experienced technicians
Our technicians are trained, professional, and fully insured.
30 years in operation
With over 30 years in the industry, we're trusted by hundreds of established businesses.
 ★★★★★ 
"These guys are awesome! They did the line painting and asphalt/concrete repairs throughout our complex. They were prompt, courteous and did an amazing job. "
-Ifraz Khan
 ★★★★★ 
"The owner is incredible and very professional. Great customer service. Glad doing business with you guys. "
-Foad Heidari
 ★★★★★ 
"I've hired a lot of cleaning companies, but CityWide is the best I've dealt with.
They have an attention to detail that the other companies were lacking."
-Ivor Klein
Facebook Review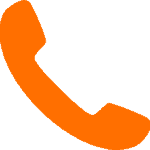 Book A New Westminster Litter Pickup Services
Are you having trouble dealing with litter collection and disposal? No need to worry, we are here to help.
Contact our representative at City Wide New Westminster branch for a free quote.
Other Litter Pickup Service Locations
Other New Westminster Services