New Westminster Power Sweeping Services

Commercial & Industrial 
Power Sweeping

For New Westminster Streets, Roads and more.
No matter how well-maintained your home or office is, there's always the daily onslaught of having to clean or wipe pesky dust particles off surfaces. Cleaning your home or workplace more often than you should, which eats into your precious time.
But what if there was a better way to clean dust, dirt, and debris off your concrete and epoxy surfaces?
Well, now there is, thanks to the ingenious technology that is power sweeping. If you live in New Westminster and looking for an effective way to remove stubborn dirt from surfaces permanently, your search ends with City Wide Environment.
Clean Your Parkades & Parking Lots
A clean parking lot makes a good first impression on your customers.
Keep Your Streets & Walkways Clean
A tidy environment has been shown to decrease littering.
Clear Your Warehouse & Landscape
Remove dust, dirt, litter, and unwanted pollution.
The Benefits Of Power Sweeping
Keep your space spotless and free from debris
Prevent particulates to build-up that damage your flooring and pavement over time
Clean your parkades & parking lots regularly to keep customers happy

Industrial power sweeping for New Westminster's parking lots, parkades, warehouses, streets, and much more.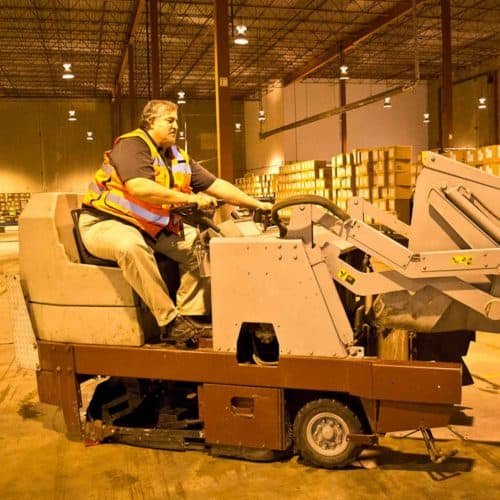 What Is Power Sweeping and Why Do You Need City Wide's Services?
A power sweeper is a device with large, revolving brushes, used for cleaning dust, dirt, and debris from surfaces. This is why power sweeping refers to the removal of dust from surfaces using a power sweeper.
Being relatively large and bulky machines, power sweepers are unideal for individual ownership. That's why you'll find the equipment with cleaning companies and local municipalities. Power sweepers are also difficult to operate. But they're considered the most effective against dust and debris.
Power sweeping works on all kinds of surfaces. Whether you need dust removed from your concrete driveway or from the epoxy floor in your office, you can trust power sweepers to deliver.
Now, a dusty house is not only an eyesore but also a health hazard to occupants. Increasing the risks for respiratory infections. Dirt can also interfere with your productivity at work. Not to mention, a dirty office environment creates a negative first impression on prospects and customers.
Power sweeping your home or workplace makes the environment both presentable and healthy to live in. It also protects your property from structural damage, which happens when the dirt settles in cracks, crevices, and other spaces.
By regularly pressure sweeping your property, you'll realize that you no longer incur frequent repair and renovation expenses. Not only does that save you money, but it also extends the duration of the property.
Why Choose City Wide for Your Next Power Sweeping Project?
City Wide Environmental Cleaning sets the standards when it comes to home and office cleaning services. The company employs duly trained, fully insured, and highly professional technicians who understand the intricacies of cleaning different surfaces.
When you contact the company for your cleaning needs, City Wide technicians visit your property and assess the scope of the project. After that, they'll adapt power sweeping techniques that preserve the structural integrity of your property.
City Wide Isn't an Industry Leader For Nothing!
Over the thirty years that City Wide has been in operation, the company has successfully established itself as the go-to power sweeping service provider in Vancouver and British Columbia's Lower Mainland.
The following are other reasons you should hire the New West City Wide's power sweeping services:
You get thorough dust, dirt, and debris removal services from your concrete or epoxy floor
City Wide power-sweeps various surfaces, including pavements, parking lots, sidewalks, warehouses, offices, roads, and streets
Makes your property both presentable and safe
City Wide uses environmentally-friendly cleaning chemicals
City Wide remains the go-to power sweeping service provider in New Westminster, British Columbia. The company employs trained professionals and uses eco-friendly cleaning products. Their prices are also industry-competitive.
Feel free to request a free estimate and be part of City Wide's long history of excellence.
Why Choose City Wide's New Westminster Power Sweeping Services?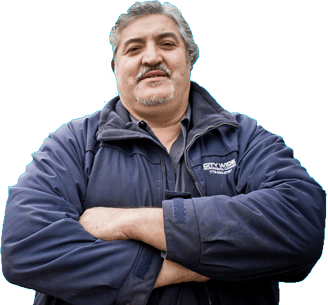 Environmentally friendly chemicals
We use biodegradable and environmentally friendly products.
Fully insured and WCB certified
City Wide has certifications to handle any service you require.
Trained and experienced technicians
Our technicians are trained, professional, and fully insured.
30 years in operation
With over 30 years in the industry, we're trusted by hundreds of established businesses.
 ★★★★★ 
"These guys are awesome! They did the line painting and asphalt/concrete repairs throughout our complex. They were prompt, courteous and did an amazing job. "
-Ifraz Khan
 ★★★★★ 
"The owner is incredible and very professional. Great customer service. Glad doing business with you guys. "
-Foad Heidari
 ★★★★★ 
"I've hired a lot of cleaning companies, but CityWide is the best I've dealt with.
They have an attention to detail that the other companies were lacking."
-Ivor Klein
Facebook Review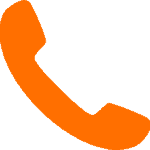 Book a New Westminster Power Sweeping Service Appointment
Whether you're looking to sweep a street, road, parking lot, or any other area, City Wide has you covered. Reach out to our New West representatives and book a service appointment today.
Other Power Sweeping Service Locations
Other New Westminster Services