New Westminster Pressure Washing Services

New Westminster
Pressure Washing

For Industrial, Commercial, and Residential Properties.
Are you looking for a commercial and industrial pressure washing service provider in New Westminster?
Your search ends with City Wide's Environmental Cleaning. City Wide has earned its reputation as one of the most reliable pressure washing companies in Vancouver and British Columbia's Lower Mainland. Thanks to its innovative approach to pressure washing using 100% non-toxic biodegradable products. Removing undesirable, unsightly and even toxic residue from pipes as well as concrete and stone surfaces.
The New Westminster pressure washing company prides itself on well-trained, fully-insured, and professional technicians who take every project seriously. Not only will the company permanently remove unsightly mold and algae from your property. Our technicians also suggest some measures you can take to improve the general sanitation conditions around your home or office.
Filthy Parking lot and parkade floors
Disheveled Walls and ramps
Greasy Tanks and containers
Contaminated Loading bays
Muddy Awnings and signage
Messy Sidewalks and plazas
Benefits of Pressure Washing
Give a great first impression with a spotless environment
Remove toxic or unwanted contaminants
Extend the life of your pavement and exteriors

New Westminster Industrial-grade pressure washing service to clean surfaces soiled by oil, algae, dust, dirt, and debris.
Benefits of City Wide's Pressure Washing Service
Pressure washing, also known as power washing, is a fast, effective, and affordable cleaning method. City Wide Environmental Cleaning uses hot water and eco-friendly cleaning reagents. That reduces any potential biohazard contamination on your property, keeping you safe from chronic infections.
The use of hot water and biodegradable compounds is particularly effective against molds and algae. Power washing kills mold spores, preventing them from going airborne and posing risks of respiratory illnesses. Eliminating molds from your property also improves air quality.
In addition to removing molds and algae, power cleaning is also effective against oily and grimy surfaces. A smudge of oil or grease on your façade can affect the aesthetic value of your house, which could be a major deal-breaker when pitching the property to a potential renter. Plus, a dirty building, parking lot, or street is an eyesore in its own right.
By investing in pressure washing, you can remove the dirt and regain the lost shine of your home or office.
Other benefits that you can enjoy from power-cleaning your property:
Pressure cleaning eliminates toxic contaminants like particulate matter and disease-causing microorganisms
The process is fast and thorough and is mostly dispensed within a matter of hours
It extends the life of your property
It's cost-effective as you won't need to do it every other day
A spotless environment offers a great first impression, especially with office clients
Why You Should Hire City Wide Power Cleaning
There are numerous reasons to make City Wide your preferred New Westminster power washing company. First, City Wide has a history spanning more than 30 years, which speaks to its experience and reputation. The company also employs qualified and fully-insured technicians, and is WSB-certified.
Other reasons to consider City Wide for your next power washing project include;
City Wide uses environmentally-friendly cleaning chemicals
City Wide offers specialty services, such as graffiti removal, parking lot cleaning, street cleaning, and litter pickup
Technicians are passionate about their job
Quotes are affordable and industry-competitive
Lots of happy past clients
Power washing is a serious business- at least City Wide thinks so. Which is why you should only trust a company that delivers top-notch cleaning services. Also, you deserve to work with people that don't place the profit motive above service delivery. That's exactly what you get when you make City Wide your go-to New Westminster power cleaning company.
Get a free estimate today and enjoy the perks of working with one of the most professional pressure washing companies in New Westminster.
Why Choose City Wide's New Westminster Pressure Washing Service?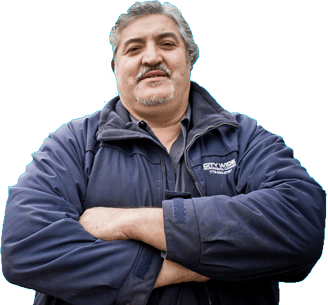 Environmentally friendly chemicals
We use biodegradable and environmentally friendly products.
Fully insured and WCB certified
City Wide has certifications to handle any service you require.
Trained and experienced technicians
Our technicians are trained, professional, and fully insured.
30 years in operation
With over 30 years in the industry, we're trusted by hundreds of established businesses.
 ★★★★★ 
"These guys are awesome! They did the line painting and asphalt/concrete repairs throughout our complex. They were prompt, courteous and did an amazing job. "
-Ifraz Khan
 ★★★★★ 
"The owner is incredible and very professional. Great customer service. Glad doing business with you guys. "
-Foad Heidari
 ★★★★★ 
"I've hired a lot of cleaning companies, but CityWide is the best I've dealt with.
They have an attention to detail that the other companies were lacking."
-Ivor Klein
Facebook Review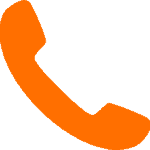 604-836-5156
Book a New Westminster Pressure Washing Service Appointment
Buildings naturally decay, and it's up to us to keep them looking like new. Fortunately, City Wide can help. Contact one of our New West representatives to book a pressure washing service.
Other Pressure Washing Service Locations
Other New Westminster Services