New Westminster Snow Removal Services
Expert 
Snow Removal

 For New West & Lower Mainland
New Westminster receives less snow than other areas in Canada. But when it falls, it's important to deal with it to maintain safety in our community. Snowfall poses safety concerns on roads and highways. When it's heavy it reduces visibility and causes traffic and pile-ups on local streets.
Does your property include parking lots, driveways or walkways? Then you have a responsibility to your tenants, customers and the general public to remove snow from those areas.
City Wide uses snowploughs to remove the snow that has collected on key areas like streets, and roadways. We also use salt, otherwise known as "salting", to clear ice-covered pathways, sidewalks and ramps. To ensure a safe and easy path to your property.
Clear problematic snow from streets and walkways
Snowfall buildups on streets and walkways can not only cause inconvenience, but also cause real danger to those who use them.
Improve safety and prevent accidents
By salting your sidewalks and snow plowing your roads, you can reduce the chance of accidents and protect those in your area.
It's the right thing to do
Help your community by keeping your pathways dry and de-iced. We can help you salt your parking lots, sidewalks, and more after a snow flurry or blizzard.
Snow removal solutions for New Westminster's residential, commercial, or governmental properties
Make your roads, sidewalks, and parking lots safer.
Protect drivers and pedestrians from accidents.
Do your part for your community and keep snow off your roads and sidewalks.
How Does City Wide Carry Out Snow Removal Services?
City Wide provides professional de-icing services for various surfaces on your property. Which reduces the chance of people slipping and falling. Or vehicles losing traction and causing accidents.
City Wide operates with the necessary licences and permits for the services we offer. When we visit the affected areas, we consult you first to decide on the priority areas. We dispose of all snow removed from your residential property or company in a safe and legal manner.
It doesn't matter what time the snow falls, we'll be there to clear it on short notice. Our snowplough drivers pile the snow on agreed locations only. To maintain your parking lot capacity.
We clear your residential areas, driveways and walkways. Applying salt or other ice melters to affected areas works well.
How Snow Removal Services Benefit Your Business
As a company or property owner, the protection of your assets is your primary concern. Accumulated snow deters customers and other visitors from entering your property.
Meltwater from the snow may cause flooding and other damage. It increases chances of an accident, a slip or fall which exposes you to legal suites.
Our snow removal specialist solutions make your roads, sidewalks and parking lots safer. It protects the users of your facilities and reduces the risk of injuries.
Keeping the areas near your property clear of snow sends a good message to your customers. It shows that you're mindful of their safety. Additionally, it saves you money on legal and compensation costs, which would arise in the case a person gets injured on your property.
Do your part for your community in BC by keeping snow off your roads and sidewalks.
Prevent the Accumulation of Snow On New West Properties
Snowfall build-ups on streets and walkways are inconvenient and a danger to pedestrians. Clearing snow from your property improves safety and prevents accidents.
Salting, snow shovelling and snow ploughing removes the accumulated snow and protects those in your area. Keeping your pathways de-iced and dry keeps your tenants and their customers safe.
Why Choose City Wide's New Westminster Snow Removal Services?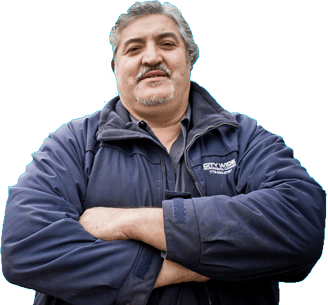 Environmentally friendly chemicals
We use biodegradable and environmentally friendly products.
Fully insured and WCB certified
City Wide has certifications to handle any service you require.
Trained and experienced technicians
Our technicians are trained, professional, and fully insured.
30 years in operation
With over 30 years in the industry, we're trusted by hundreds of established businesses.
 ★★★★★ 
"These guys are awesome! They did the line painting and asphalt/concrete repairs throughout our complex. They were prompt, courteous and did an amazing job. "
-Ifraz Khan
 ★★★★★ 
"The owner is incredible and very professional. Great customer service. Glad doing business with you guys. "
-Foad Heidari
 ★★★★★ 
"I've hired a lot of cleaning companies, but CityWide is the best I've dealt with.
They have an attention to detail that the other companies were lacking."
-Ivor Klein
Facebook Review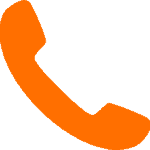 Book A New Westminster Snow Removal Services Appointment
Got snow accumulating in your parking lot, sidewalks, steps, ramps, or driveways?
We can help. Contact our representative at City Wide New Westminster branch for a free quote.
Other Snow Removal Service Locations
Other New Westminster Services