Richmond Power Sweeping Services

Commercial and Industrial
Power Sweeping

Services in Richmond, BC
Regardless of how well-kept your home or office space is, dust, dirt, and debris will always find their way back onto your premises. If left unattended, they can ruin your curb appeal, but if you tend to them every day, it will eat up your precious time. So, what is the best solution that will make your office and home look spotlessly clean, but won't waste hours of your time?
The answer is simple – power sweeping. It's an ingenious technology used to clean large surfaces of dust, dirt, and debris. If you need power sweeping services in Richmond, BC, look no further. City Wide is an environmental cleaning company in Richmond that uses the latest power sweeping technology to clean your surfaces quickly and efficiently. 
Clean Your Parkades & Parking Lots
Welcome your customers with a clean and neat environment.
Keep Your Streets & Walkways Clean
Clean pavements and walkways promote social awareness and reduce littering.
Clear Your Warehouse & Landscape
Remove unwanted dust, debris, and clutter from your warehouse and landscape.
The Benefits Of Power Sweeping
Keep your space spotless and free from debris
Clean dust particles that damage your pavement and flooring over time
Have neat and presentable parkades & parking lots that appeal to customers

Premium industrial power sweeping services for Richmond's commercial and residential properties.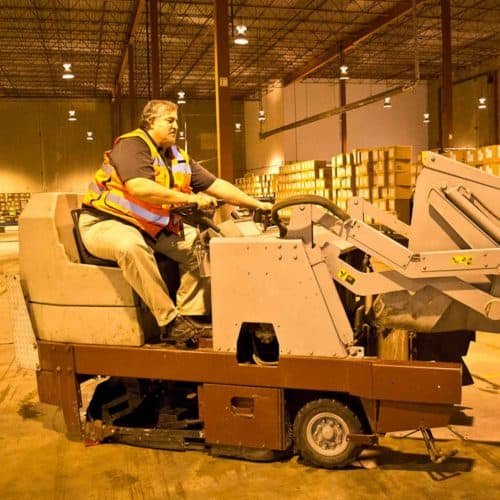 What Is Power Sweeping and Why Do You Need City Wide's Power Sweeping Services?
Regular sweepers are used for cleaning indoor spaces with minimal dust and debris, but they aren't adequate to clean larger outdoor areas. Not only would it take hours to clean a warehouse, a parking lot, or a pavement with a regular sweeper, but the debris and rocks that are found in these places can destroy the sweeper, so it wouldn't be of much use. 
That's why power sweepers are used for cleaning these types of areas. Power sweepers are bulky machines with large, revolving brushes that are used to gather dust, dirt, and debris from home, office, storage, or outdoor spaces. 
While they aren't the ideal choice for individual ownerships, power sweepers are the perfect tool to clean dust and debris from all areas. They are an efficient solution for removing dust from all kinds of surfaces – wood, concrete, epoxy, or marble, so if you're in Richmond, you can rely on our power sweeping services to do the job.
Why You Need Power Sweeping Services?
Power sweeping your property on a regular basis can also prevent structural damage. You're regularly sweeping the dust and debris from your property and outdoor areas, so they have no way of accumulating in any cracks, crevices, or gutters. By power sweeping in Richmond, you're extending the life of your property and minimizing maintenance and repair costs.
Finally, power sweepers have a significantly longer lifespan and are more durable than brooms, vacuums, or other manual cleaning equipment. This means won't have to buy several tools and pieces of equipment either, nor hire an outside company to come and clean your property, which saves you additional money you can direct towards other purposes.
Work with a Power Sweeping Leader in Richmond, BC
City Wide has been in business for more than 30 years, a period in which we've established ourselves as the leading provider of power sweeping services in British Columbia and Vancouver.
Our customers come back to us because we've proven ourself to provide a reliable service that guarantees: 
Superb dust, dirt, and debris removal services from your concrete or epoxy floor
Power sweeping for any type of surface, including parking lots, sidewalks, pavements, warehouses, offices, roads, and streets
A presentable property with a healthy environment for anyone that enters
City Wide uses environmentally-friendly cleaning chemicals
We are the city's go-to power sweeping company in Richmond, BC, and wider. Our professional technicians are trained and certified to use the latest power sweeping techniques and eco-friendly products.
Feel free to request a free estimate for our services and be part of City Wide's long history of excellence.
Why Choose City Wide's Richmond Power Sweeping Services?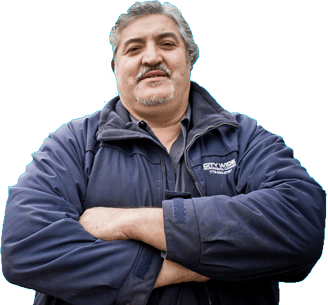 Environmentally friendly chemicals
We use biodegradable and environmentally friendly products.
Fully insured and WCB certified
City Wide has certifications to handle any service you require.
Trained and experienced technicians
Our technicians are trained, professional, and fully insured.
30 years in operation
With over 30 years in the industry, we're trusted by hundreds of established businesses.
 ★★★★★ 
"These guys are awesome! They did the line painting and asphalt/concrete repairs throughout our complex. They were prompt, courteous and did an amazing job. "
-Ifraz Khan
 ★★★★★ 
"The owner is incredible and very professional. Great customer service. Glad doing business with you guys. "
-Foad Heidari
 ★★★★★ 
"I've hired a lot of cleaning companies, but CityWide is the best I've dealt with.
They have an attention to detail that the other companies were lacking."
-Ivor Klein
Facebook Review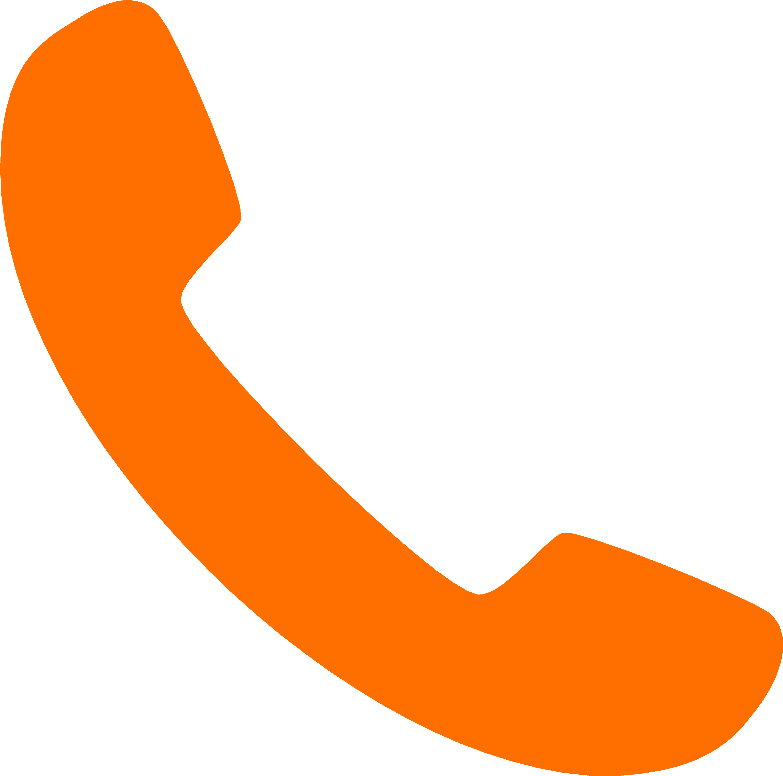 Book a Richmond Power Sweeping Service Appointment
Whether you're looking to sweep a street, road, parking lot, or any other area, City Wide has you covered. Reach out to our Richmond representatives and book a service appointment today!
Other Power Sweeping Service Locations