Surrey Parkade Products and Services

Services

And

Products

To Ameliorate Your Parking Lots And Parkades

Among the plethora of services and products that City Wide Environmental Cleaning offers, we also offer installation of both accessories and products for your commercial and industrial buildings, as well as parkades or Strata property. To ameliorate safety for your property we provide barriers, speed bumps, curb stops, and lights. To spruce up the surrounding area, we provide bike racks, park benches, and other amenities for a brighter, more welcoming exterior. 
With over 30 years of experience, City Wide is the go-to option for preserving and enhancing outdoor spaces such as parking lots, parks, and parkades. Our employees are trained technicians who are dedicated to leaving customers satisfied and content with their new space.
If you want your property's outdoor spaces such as parking lots and parkades to be as visually pleasing as can be, all the while ensuring a safe, secure environment for visitors and employees, get in touch with us to talk about what products are best for you!
Our Parkade / Parking Lot Products
At City Wide Environmental Cleaning, we want your parkade or parking lot looking its best while providing a safe environment for everyone who uses it. Give us a call to discuss your product needs!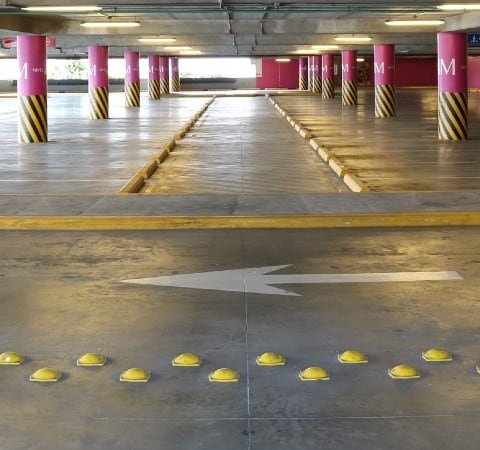 Parkade Product Installation Benefits

Our CityWide Team Can Help With Your Surrey Parkade Product installation.
Ensure a proper installation, the first time.
Experienced team of technicians.
Save your time, and let CityWide Experts take care of everything.
Products To Improve Parking Lot Safety
Here at City Wide, products that can improve the appearance of an area are not the only commodities we provide. Parking lots and parkades can be made much safer with the addition of pedestrian safety, warning, and traffic management signs. The city of Surrey is focused on community safety, and therefore strives for it's businesses to have the same view. We offer devices that can increase the comfort and peace of mind of the visitors and residents that stay or pass by your property. Our services even extend to helping you figure out any safety liabilities on your parking lots and sidewalks, as well as develop methods to alleviate and solve these issues. There are multiple ways to ameliorate the security of your property. These include barriers, curbs, wheel stoppers, convex mirrors, and flex posts. Business and property owners should strive to create both a safe and presentable property for tenants, visitors, and the general public. Who better to help than City Wide Environmental Cleaning!
Maintain The Value Of Your Property
It's important to sustain the quality of your industrial and commercial properties to maximize the resale and rental values. With many years of experience improving outdoor surfaces for business owners and landlords, City Wide is more than capable of maintaining your property's drain systems, and line marking. In addition, we preserve security accessories and devices, and our professional technicians can replace outdated grates, drain covers, or signage with ease and fluidity. City Wide can make your property a safer and more accessible place for visitors, owners, and employees alike.
What Separates City Wide From The Rest?
The employees and technicians at CIty Wide are certified and knowledgeable about product installation and maintaining outdoor properties and are fully insured by WCB. If you want the work to be done effectively and worry-free, get in touch with City Wide Environmental Cleaning to preserve and ameliorate the quality of your property today. Backed up by certifications and years of experience, you can rest easy knowing City Wide specialists are here to help you. Launch into a brighter future for your exterior spaces by contacting us today!
Why Choose CityWide's Surrey Parkade Product Services?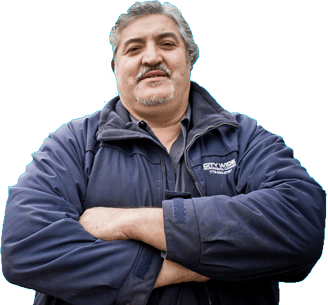 Environmentally friendly chemicals
We use biodegradable and environmentally friendly products.
Fully insured and WCB certified
City Wide has certifications to handle any service you require.
Trained and experienced technicians
Our technicians are trained, professional, and fully insured.
30 years in operation
With over 30 years in the industry, we're trusted by hundreds of established businesses.
 ★★★★★ 
"These guys are awesome! They did the line painting and asphalt/concrete repairs throughout our complex. They were prompt, courteous and did an amazing job. "
-Ifraz Khan
 ★★★★★ 
"The owner is incredible and very professional. Great customer service. Glad doing business with you guys. "
-Foad Heidari
 ★★★★★ 
"I've hired a lot of cleaning companies, but CityWide is the best I've dealt with.
They have an attention to detail that the other companies were lacking."
-Ivor Klein
Facebook Review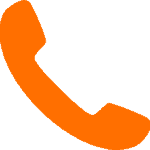 Book a Surrey Parkade Products Appointment
Without the proper equipment, a parking lot can be unsafe, unclear, and unprofessional. City Wide provides parkade product solutions to Surrey parking businesses, buildings, and more.
Other Parkade Products Locations