Surrey Power Sweeping Services

Remove Dust and Debris Through
Power Sweeping

| Surrey, BC
Struggling to keep the dirt and dust off of your concrete and epoxy surfaces? Regular power sweeping & street sweeping services from City Wide can help you keep the exterior spaces around your property clean.
By choosing to remove the dirt and other debris from large surfaces such as parkades, warehouse floors, and parking lots, customers and employees will have a much safer place to work. Both professional technicians and high-quality machines are ready to make sure your property surfaces are clean and ready for the public eye.
Clean Your Parkades & Parking Lots
A clean parking lot makes a good first impression on your customers.
Keep Your Streets & Walkways Clean
A tidy environment has been shown to decrease littering.
Clear Your Warehouse & Landscape
Remove dust, dirt, litter, and unwanted pollution.

Industrial power sweeping for Surrey's parking lots, parkades, warehouses, streets, and much more.
Keep your space spotless and free from debris
Prevent particulates to build-up that damage your flooring and pavement over time
Clean your parkades & parking lots regularly to keep customers happy
What is Power Sweeping?
A power sweeper resembles large, revolving brushes that are widely used in many municipalities. The machines are driven in groups on a regular basis along large, flat surfaces such as sidewalks, parking lots, and streets to help keep cities clean and well-presentable.
The act of cleaning regularly can do much more than simply improve the appearance of your property's surfaces. Not only are you able to meet and maintain appropriate safety standards within your business, but you will also save money over time. Take a parking lot for example. The abrasiveness of debris and dirt against constant vehicular traffic creates a rough interaction between the two materials. Over time, the surface begins to break down, leaving small amounts of matter. This in turn causes an increase in the degradation of the surface material, causing you to have to reach into your wallet to pay for repaints, repairs, and resurfacing of the concrete and epoxy surfaces. Rather than consistently paying to fix an easily damaged surface, it's more cost-effective to handle it from the start.
Here at City Wide, maintaining the quality of our customer's property is of the utmost importance. We know the significance of managing assets with a great degree of care, and therefore sustain the material of the surface while cleaning.
Safety Liabilities
Falling and slipping hazards can pose legal liabilities for your business. Through the use of power sweeping, grit, dust, and dirt can be removed from the surfaces both inside and outside your property, such as warehouse floors or parkades. The feet of employees or visitors may also spread the debris to multiple parts of the property, which in turn creates a greater safety threat. Also, an accumulation of dust and first
can affect air quality, which could attract negative attention from municipalities such as Metro Vancouver. City Wide can reduce the chances of a dangerous slip or fall incident by cleaning your property surfaces regularly.
Environmental Benefits
Environmental health and preservation is a key focus at City Wide Environment. We use environmentally friendly chemicals and techniques when providing all of our cleaning services. Power sweeping can also keep toxic materials from running down the drains and into water bodies, reducing the negative impact of a business on waterways. Through regular cleaning, your property can be both presentable to the public, and eco-friendly.
Why Choose CityWide's Surrey Power Sweeping?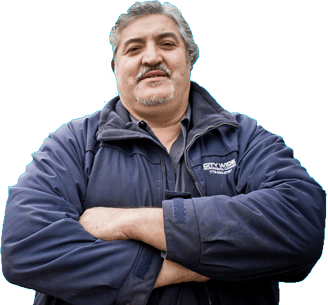 Environmentally friendly chemicals
We use biodegradable and environmentally friendly products.
Fully insured and WCB certified
City Wide has certifications to handle any service you require.
Trained and experienced technicians
Our technicians are trained, professional, and fully insured.
30 years in operation
With over 30 years in the industry, we're trusted by hundreds of established businesses.
 ★★★★★ 
"These guys are awesome! They did the line painting and asphalt/concrete repairs throughout our complex. They were prompt, courteous and did an amazing job. "
-Ifraz Khan
 ★★★★★ 
"The owner is incredible and very professional. Great customer service. Glad doing business with you guys. "
-Foad Heidari
 ★★★★★ 
"I've hired a lot of cleaning companies, but CityWide is the best I've dealt with.
They have an attention to detail that the other companies were lacking."
-Ivor Klein
Facebook Review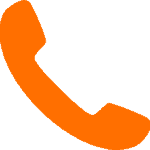 Want To Talk To A City Wide Expert?
Book a Surrey Power Sweeping Service Appointment
If you're interested in cleaning the exterior or interior of your property with our power sweeping service, contact us by telephone or on our website through the button bellow, and get in touch with City Wide today.
Other Power Sweeping Service Locations