Vancouver Blacktop Repair Services

Cracked 
Blacktop Repair

Specialists in Vancouver, BC.
Asphaltic concrete, commonly known as blacktop, is an excellent solution for paving of parking lots and roads.  It's much cheaper than conventional concrete, and is more malleable and "gives" when stressed by traffic, temperature, and other damages inflicted accidentally or on purpose.
Blacktop is less durable than concrete over time, but much more easily repaired.  After a few years in the elements, fluctuating temperatures and ground movement can cause small cracks to appear.  These cracks, if left untreated, will get larger, and the surface of the blacktop will be compromised.  Water and other liquids will find their way into the asphalt and begin to erode it from inside.
If your property has blacktop surfaces on its roadways, parking lots, sidewalks or building approaches, you can greatly extend its life by keeping up with cracks and other blemishes as they happen, preventing them from getting big enough to pose a hazard to drivers and pedestrians.
Repair blacktop cracks and damage
Cracks and damage can spread throughout your pavement, make sure to address your blacktop before more damage occurs.
Strengthen your street, driveway, or pavement
Reinforce your walkways and more by filling cracked blacktop with injections. This will prevent further cracking.
Improve appearance and performance
For business owners, a well-kempt storefront, sidewalk, and parking lot can make the difference in a customer's impression.
How We Fix Cracked Blacktop
City Wide Environmental has the equipment and technology needed to repair cracked surfaces in all kinds of concrete, including blacktop.  We will inject material into the crack, sealing it so that it not only looks better but preserves the integrity of the pavement and preventing further damage.  Generally, we will combine this service with a thorough power washing of the surface, so that we can more easily find and repair cracks in the blacktop.
Benefits Of Asphalt Repair
A clean and orderly appearance promotes confidence in your business.  People do judge a book by its cover, and a parking lot or walkway riddled with cracks, holes, and sunken areas that fill with water after a rainstorm simply looks untidy.  Fixing problems as they occur will make your property look a lot better, and help maintain its rental or resale value.  Damaged asphalt can buckle and heave, causing trip and fall hazards and raising liability issues.  Repair these areas before they become a problem.

Vancouver blacktop repair solutions for residential, commercial, or governmental properties
Improve the look and functionality of your street, road, sidewalk, or driveway
Increase the safety of high ways and high-traffic areas
Prevent tripping or stumbling on sidewalks, or often-traversed areas.
At City Wide Environmental, we've been helping owners and managers of commercial and residential properties in Vancouver and BCs Lower Mainland maintain the highest standards of appearance and functionality.  Our trained and certified technicians provide top-notch service, to which our countless customer reviews can attest.
If your blacktop is looking a bit dishevelled, or you're worried that there are early signs of deterioration, contact City Wide Environmental Cleaning for a free assessment today.
Why Choose CityWide's Vancouver Blacktop Repair Services?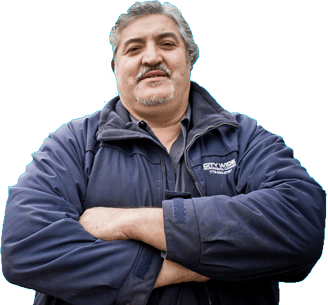 Environmentally friendly chemicals
We use biodegradable and environmentally friendly products.
Fully insured and WCB certified
City Wide has certifications to handle any service you require.
Trained and experienced technicians
Our technicians are trained, professional, and fully insured.
30 years in operation
With over 30 years in the industry, we're trusted by hundreds of established businesses.
 ★★★★★ 
"These guys are awesome! They did the line painting and asphalt/concrete repairs throughout our complex. They were prompt, courteous and did an amazing job. "
-Ifraz Khan
 ★★★★★ 
"The owner is incredible and very professional. Great customer service. Glad doing business with you guys. "
-Foad Heidari
 ★★★★★ 
"I've hired a lot of cleaning companies, but CityWide is the best I've dealt with.
They have an attention to detail that the other companies were lacking."
-Ivor Klein
Facebook Review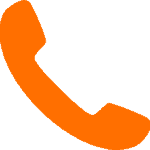 Book a Vancouver Blacktop Repair Service Appointment
Does your blacktop have damage or need repairs? City Wide specialists have the training, certification, and equipment to handle the job. Contact our Vancouver office for a free quote!
Other Blacktop Repair Service Locations