Vancouver Concrete Repair Services

Damaged & Cracked 
Concrete Repair

in Vancouver, BC.
Cracks in concrete floors, driveways, stairs, and other surfaces can spread very quickly.  Something that appears to be very minor can rapidly become a big problem.
The best solution is to act quickly, and fix the crack with epoxy.  Epoxy is a chemical solution – injected deep into the crack as a liquid, it conforms to the shape of the break and hardening very quickly into an extremely hard plastic that fills the crack and acts to stabilize the damaged concrete.  This is the industry-standard method for filling cracks in concrete – nothing works better.
Prevent concrete cracks from spreading
Cracks can spread at breakneck speeds, it's advisable that you repair them as soon as they appear.
Fill cracks in with epoxy
Epoxy is the industry standard for repairing cracks in your concrete. Ensure a long lasting patch with epoxy injections.
Repair driveways, steps, garage floors, and more
Certain areas are prone to cracking which can cause a slew of problems, and in some cases, safety issues.
Prevent Cracks From Spreading and Causing Further Damage
In addition to destabilizing the concrete's surface, cracks can lead to a whole host of problems, including safety issues.  Levels can change, and a crevice will appear, which can cause a trip hazard.  Additional cracks can form, resulting in a piece of the surface coming loose.  Should this happen in a wall or parkade ceiling, there is a danger that someone could be hit by the falling debris.  
At City Wide Environmental Cleaning, we have qualified technicians who understand concrete repair.  We understand that certain areas in parking lots, parkades, garages, and other facilities are more prone to forming cracks, and we have experience in dealing with it.
Three main reasons to fix your concrete cracks quickly:

Concrete repair solutions for Vancouver residential, commercial, or governmental properties
To prevent them from spreading and causing further damage.
Stop safety concerns from emerging.
Protect the integrity of your concrete by using epoxy injections to stop further cracking.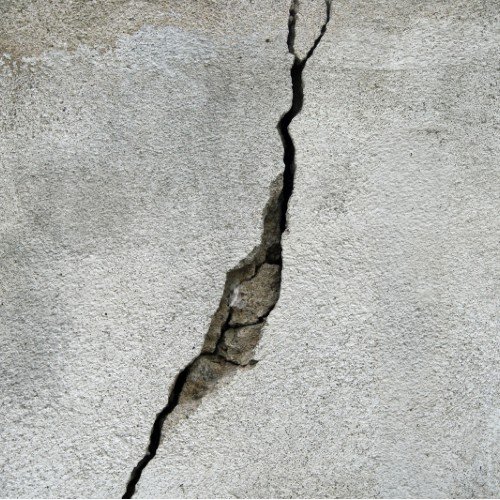 City Wide's Commitment To Excellence
City Wide Environmental is Vancouver's go-to service provider for industrial, commercial, and residential building owners and managers.  We provide excellent customer service, and our solutions have proven their benefits for more than 30 years.  Check out our customer reviews – we're honoured by the trust our customers continue to show in us.  
At City Wide Environmental, we use as many biodegradable and environmentally friendly products as we can.  We are fully insured and WCB certified.  If a certification is required for a specific service, rest assured that our technician has it.  
We're looking forward to serving your property maintenance needs.  Book a concrete repair service appointment today, or contact us for answers to any questions you may have.
Why Choose CityWide's Vancouver Concrete Repair Services?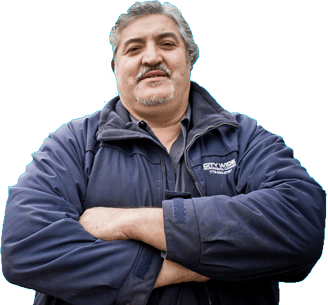 Environmentally friendly chemicals
We use biodegradable and environmentally friendly products.
Fully insured and WCB certified
City Wide has certifications to handle any service you require.
Trained and experienced technicians
Our technicians are trained, professional, and fully insured.
30 years in operation
With over 30 years in the industry, we're trusted by hundreds of established businesses.
 ★★★★★ 
"These guys are awesome! They did the line painting and asphalt/concrete repairs throughout our complex. They were prompt, courteous and did an amazing job. "
-Ifraz Khan
 ★★★★★ 
"The owner is incredible and very professional. Great customer service. Glad doing business with you guys. "
-Foad Heidari
 ★★★★★ 
"I've hired a lot of cleaning companies, but CityWide is the best I've dealt with.
They have an attention to detail that the other companies were lacking."
-Ivor Klein
Facebook Review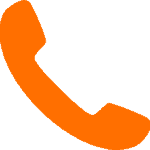 Book a Vancouver Concrete Repair Service Appointment
Cracks in your concrete can cause major issues in a many ways. Repairing your concrete will ensure a safe and lasting environment. Call our Vancouver representative for a free quotation!
Other Concrete Repair Service Locations