Vancouver Pressure Washing Services

Commercial & Industrial
Pressure Washing

Services in Vancouver, BC.
Looking for an effective way to clean dirt, algae, dust, or mould from a metal of concrete surface?  City Wide Environmental Cleaning is your Vancouver area expert in industrial pressure washing.  Using hot water and completely biodegradable and environmentally friendly products, City Wide can help you remove unwanted, unsightly, and even toxic residue from surfaces such as building walls, parking lots, parkades, pillars and pipes.  City Wide's technicians are trained, professional, and fully insured.
What Can City Wide Pressure Wash?
Power washing is a very versatile cleaning method.  We can clean just about anything, from parking surfaces made of concrete, asphalt, or aggregate to more delicate materials like awnings and signage.  We can do access points to buildings, such as stairways, ramps, and loading docks, as well as internal areas like shop floors.  Sidewalks, rooftop patios, and plaza areas can be cleaned to a like-new appearance.  Dirt, mildew, and mud will be vanquished, and graffiti removed by high-pressure water blasts, and a biodegradable degreaser can be added to remove oil and algae.
Filthy Parking lot and parkade floors
Disheveled Walls and ramps
Greasy Tanks and containers
Contaminated Loading bays
Muddy Awnings and signage
Messy Sidewalks and plazas
Mitigate Hazards With Power Washing
As well as improving the appearance of your property, City Wide Environmental Cleaning can help you reduce the hazards that exposure to mould can present.  Unchecked, mould spores can become airborne and present a health danger.  By removing the mould, air quality in the area will be improved.
Slippery, oily surface? We'll blast it away with hot water and environmentally friendly cleaners.
City Wide Environmental Cleaning has been helping businesses in Vancouver and BC's Lower Mainland put their best foot forward for three decades.  Let us help you too!  Contact us today!
Benefits of Pressure Washing

Industrial pressure washing service to clean surfaces soiled by oil, algae, dust, dirt, and debris in Vancouver, BC, Canada.
Give a great first impression with a spotless environment
Remove toxic or unwanted contaminants
Extend the life of your pavement and exteriors
At City Wide, we've been in business for more than 30 years.  Hundreds of Vancouver area businesses use and trust our services.  We are fully insured and WSB certified, and we have a passion for power washing. We know that first impressions are important, and nothing makes us more proud than helping a customer freshen up a dishevelled looking property.
Why Choose CityWide's Vancouver Pressure Washing?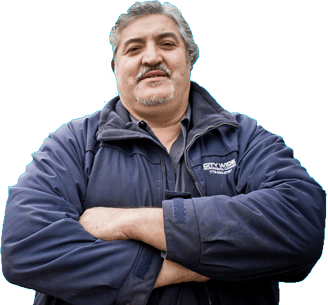 Environmentally friendly chemicals
We use biodegradable and environmentally friendly products.
Fully insured and WCB certified
City Wide has certifications to handle any service you require.
Trained and experienced technicians
Our technicians are trained, professional, and fully insured.
30 years in operation
With over 30 years in the industry, we're trusted by hundreds of established businesses.
 ★★★★★ 
"These guys are awesome! They did the line painting and asphalt/concrete repairs throughout our complex. They were prompt, courteous and did an amazing job. "
-Ifraz Khan
 ★★★★★ 
"The owner is incredible and very professional. Great customer service. Glad doing business with you guys. "
-Foad Heidari
 ★★★★★ 
"I've hired a lot of cleaning companies, but CityWide is the best I've dealt with.
They have an attention to detail that the other companies were lacking."
-Ivor Klein
Facebook Review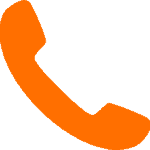 604-836-5156
Book a Vancouver Pressure Washing Service Appointment
Our team of certified pressure washers equipped with our industrial-grade power cleaning equipment can take on anything. Contact our Vancouver specialists today!
Other Pressure Washing Service Locations