Vancouver Catch Basin Services

Expert
Catch Basin

Installation, Repair, and Cleaning in Vancouver, BC.
Catch basins are one of the most important, and least understood elements of your property's drainage system.  Often overlooked, they are one of the most important protectors of Vancouver's urban areas.  Here's how they work:
When a large quantity of rain falls on a non-porous surface (or even a porous one that's unable to absorb the water quickly enough) it will pool on the top, causing a flood.  A catch basin is simply a cavern in the ground that has a wide opening, usually covered by a steel grate, that allows water (and some other stuff that it carries, like gravel and garbage below a certain size) to fall in.  The water then collects in the basin, until it reaches the level of the outflow pipe, which connects it to the grater drainage system – an oil/water separator, or a pump, and eventually to the municipal stormwater management system, also known as the "storm sewer".
Catch basins serve two main purposes – by giving the runoff from a parking lot or other surface a place to collect, it stops a quick rainstorm from overwhelming the drainage system, delaying the water's flow and allowing the rest of the system to "catch up" with a sudden deluge of water.
In addition to catching water, they also capture large particles, like rocks and bits of concrete, as well as garbage from the surface.  This material is too heavy to float to the top of the catch basin, or too large to enter the outflow pipe.  Over time, it will collect in the catch basin and reduce its capacity.  It will also harbour bacteria, and if it doesn't rain frequently enough to keep changing the water, catchbasins will start to smell, and organic sludge will build up and cause more problems.
City Wide Environmental has helped commercial and residential building owners maintain their catchbasins, sumps, drains, and pipes for more than 30 years.  We know how important regular maintenance of these forgotten systems are, and can help you keep your property protected from floodwater.  
We provide vacuum truck and hydro-jetting service in Vancouver and BC's lower mainland.  Our trained technicians are qualified to clear your sump basin, your catch basin, and other tanks and pipes. They have state-of-the-art equipment at their disposal and lots of experience as we're the premier provider of service to parkade and parking lot owners in Vancouver.  We use environmentally friendly chemicals, and provide responsible disposal of pollutants and other toxins, preventing damage to BCs invaluable waterways.  Catch basin service is one of the backbones of our business, and we pride ourselves on doing the best job we can for our clients.  Don't just take our word for it – see their feedback for yourself!
Contact City Wide Environmental cleaning today to discuss solutions for your catch basins and the rest of your underground drainage system.  You can also book a catch basin service directly online.
Install or fix your catch basin
Our expert technicians can install or repair your catch basin quickly and effectively.
Prevents catch basin blockage or pooling
Cleaning your catch basin can reduce blockages, wear-and-tear, cracks, breakages, and more.
Minimizes pollutants entering waterways
Keep toxic chemicals and pollutants from entering your water systems, and minimize odor with catch basin cleaning.
Clear your sump basin, catch basin, oil water separators, grease traps, trench ditches, trench drains, tanks, and more by calling City Wide or book a catch basin service.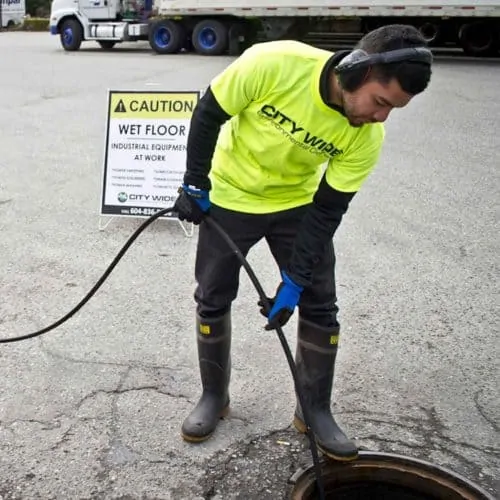 Catch Basin Service Benefits

Catch Basin installation, repair, and cleaning services for Vancouver, BC, Canada.
Minimize odour coming from your catch basin
Minimize the number of pollutants entering waterways
Prevent storm sewer blockage or pooling
Why Choose CityWide's Vancouver Catch Basin Services?
Environmentally friendly chemicals
We use biodegradable and environmentally friendly products.
Fully insured and WCB certified
City Wide has certifications to handle any service you require.
Trained and experienced technicians
Our technicians are trained, professional, and fully insured.
30 years in operation
With over 30 years in the industry, we're trusted by hundreds of established businesses.
 ★★★★★ 
"These guys are awesome! They did the line painting and asphalt/concrete repairs throughout our complex. They were prompt, courteous and did an amazing job. "
-Ifraz Khan
 ★★★★★ 
"The owner is incredible and very professional. Great customer service. Glad doing business with you guys. "
-Foad Heidari
 ★★★★★ 
"I've hired a lot of cleaning companies, but CityWide is the best I've dealt with.
They have an attention to detail that the other companies were lacking."
-Ivor Klein
Facebook Review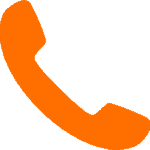 Book a Vancouver Catch Basin Service Appointment
Maintain your catch basin with installation, repair, or cleaning services. City Wide's team of specialists and industrial equipment can help. Contact our Vancouver office!
Other Sump Pump Service Locations