Vancouver Hydro Jetting Services

Vancouver's Premiere
Hydro Jetting

Service, Keep Pipes and Drains Clear
To reduce the amount of sediment in your property's pipes and drains, consider Hydro Jetting as a regular maintenance procedure to keep things flowing as they should.
Hydro Jetting is the process of clearing out pipes with high-pressure water flow.  Hydro Jetting can remove clogs, debris, sludge, and even scale from the inside of a pipe, reducing the risk of corrosion, complete blockage, and floods on your property.  
Your parkade or parking lot's drains have a lot of enemies, including degraded concrete from the surface of the lot itself, which accelerates as the concrete or asphalt ages.  Leaves, mud, and other small debris (gum wrappers, maple keys, sand, grease, and residue from cleaning products, for example) accumulate, hidden from view. They can cause backups at inopportune times (is there ever a good time for icky, discoloured effluent to build up on your property or in your building's lower level?)
Clear Cigarette Butts
Cigarette butts are not biodegradable. Their filters absorb water, which causes them to expand. When a sufficient number of butts accumulate, they plug up the pipes.
Declog Leaves, mud, and debris
Be aware of leaves, mud, or small debris settling on or flowing into the drain. Drains must remain free of blockages in order to allow necessary water flow.
Decontaminate Your Pipes & Drains
Toxic chemicals in cigarettes and other items are hazardous to our waterways. Buildups over time can cause serious problems.
Remove Cigarette Butts From Your Drains
Nothing, however, is more harmful in those drains and catch basins than the ubiquitous cigarette butt.  While the volume of butts is down in recent years because many people have chosen to quit and more public locations have adopted no-smoking policies, but cigarette butts will remain in a drain or pipe for decades, as the filters aren't biodegradable.  They absorb water, which causes them to swell.  When enough accumulate, they cause a blockage.  At City Wide Environmental, we know how to clear 'em out with a big blast of water!
Decontaminate Your Plumbing
Cigarette butts are quite toxic, as are many other things that can fall into your drains.  Clear them out regularly to keep poisonous chemicals from being introduced to the environment in large quantities, which can present an environmental hazard, harming BCs waterways and wildlife.  Keep Vancouver beautiful by removing this hidden toxicity traps regularly.  Dirty pipes can harbour odour-causing bacteria, which can be a real nuisance in parkades and occupied areas like warehouses and factories.  Hydro jetting removes bacteria without the use of harsh chemicals
Hydro Jetting is the Most Cost-Effective Way to Unclog Your Plumbing
Your outdoor drain pipes are located underground, which means that there are really only two ways to clean them – with a physical tool like a snake, or Roto-Rooter, or with high-pressure water jetting.  The physical tool is far more likely to damage your pipe, which can lead to a very costly and disruptive repair.

Vancouver Commercial hydro-jetting services for pipe and drain clogs and blockages.
Prevent blockages and impediments from causing problems in your system
Flush debris and scales out of your drains and pipes
Keep your drains and pipes clean and functioning properly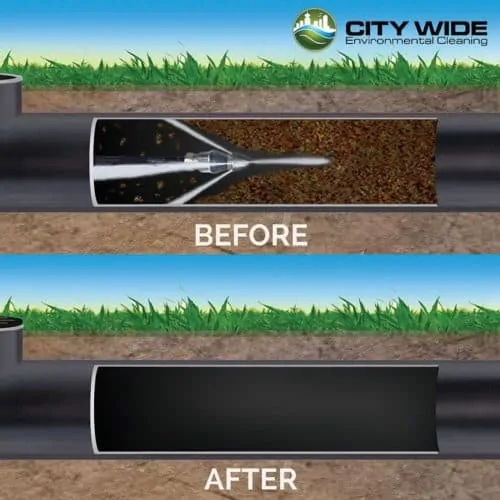 Our hydro jetting technicians are experienced and professional, armed with state of the art tools like cameras they can deploy into your plumbing to locate a clog before blasting it away, and to confirm it's removal once we're done. We're Vancouver's go-to company for a wide range of property maintenance
services
.  To find out more, and set up a free estimate,
contact us
today.
Why Choose CityWide's Vancouver Hydro Jetting?
Environmentally friendly chemicals
We use biodegradable and environmentally friendly products.
Fully insured and WCB certified
City Wide has certifications to handle any service you require.
Trained and experienced technicians
Our technicians are trained, professional, and fully insured.
30 years in operation
With over 30 years in the industry, we're trusted by hundreds of established businesses.
 ★★★★★ 
"These guys are awesome! They did the line painting and asphalt/concrete repairs throughout our complex. They were prompt, courteous and did an amazing job. "
-Ifraz Khan
 ★★★★★ 
"The owner is incredible and very professional. Great customer service. Glad doing business with you guys. "
-Foad Heidari
 ★★★★★ 
"I've hired a lot of cleaning companies, but CityWide is the best I've dealt with.
They have an attention to detail that the other companies were lacking."
-Ivor Klein
Facebook Review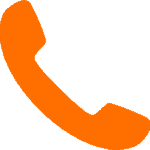 Book a Vancouver Hydro Jetting Service Appointment
Experiencing clogs or blockages in your drainage systems? City Wide has helped hundreds of homes and buildings clear their pipes. Contact our Vancouver representatives for a free quote!
Other Hydro-Jetting Service Locations