New Westminster Hydro Jetting Services

Clear Out Drains & Pipes With New Westminster 
Hydro Jetting
Pipes and drains are the most crucial plumbing components of any property. On an average day, lots of debris and sediments go down the drain, quite literally.
These include gum wrappers, mud, sand particles, maple keys, grease, and residues from various cleaning products. Therefore, the entire drainage system of your home or office depends on how clean and clear the pipes are. One of the most effective ways to unclog drains is by using the hydro jetting method.
Clear Cigarette Butts
Cigarette butts are not biodegradable. Their filters absorb water, which causes them to expand. When a sufficient number of butts accumulate, they plug up the pipes.
Declog Leaves, mud, and debris
Be aware of leaves, mud, or small debris settling on or flowing into the drain. Drains must remain free of blockages in order to allow necessary water flow.
Decontaminate Your Pipes & Drains
Toxic chemicals in cigarettes and other items are hazardous to our waterways. Buildups over time can cause serious problems.

New West Commercial hydro-jetting services for pipe and drain clogs and blockages.
Prevent blockages and impediments from causing problems in your system
Flush debris and scales out of your drains and pipes
Keep your drains and pipes clean and functioning properly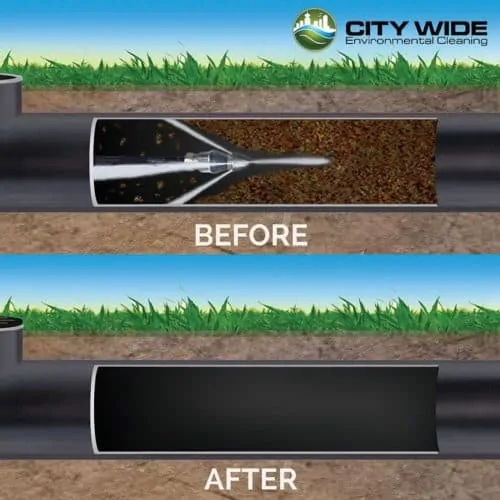 Why Should You Hydro Jet Drains and Pipes?
Hydro jetting your property regularly helps in clearing debris and sludge from the drain pipes, particularly those that would otherwise be difficult to remove using the normal drain cleaning methods. This drains cleaning technique prevents unnecessary floods on your property.
Allowing your pipes to go for extended durations without hydro jetting them is exposing your home or workplace to the risks of flooding. Remember that drain pipes take some time to become fully clogged. And in most cases, the blockages begin at the tail end of the pipes. As such, you may never know that your pipes need cleaning until water won't drain from the sinks or toilet bowl. When this happens, it's usually already too late. With a little precipitation, your property could get flooded, exposing you to potential public health hazards.
In addition to preventing flooding, regular hydro jetting of pipes also extends the longevity of those pipes. That's because hydro jetting prevents the buildup of limescale on your pipes, preventing corrosion.
What is Hydro Jetting?
Hydro Jetting is a cleaning technique that involves clearing out the drains and pipes using high-pressure water flow.
If done effectively, hydro jetting can remove all kinds of clogs, sludge, debris, and even scale from the inside of your drain pipes. That's crucial in maintaining the performance and longevity of the drains.
How New Westminster Hydro Jetting Services Unclogs Pipes and Drains
City Wide Environmental Cleaning is a New Westminster hydro-jetting company that's committed to ensuring that your pipes and drains areas clean and clear as they can be.
City Wide adopts a thorough approach to all its drains cleaning projects. That includes cleaning biodegradable matter like mud, leaves, and paper, as well as non-biodegradable sediments like cigarette butts.
By clearing potentially hazardous materials like cigarette butts from your pipes, City Wide helps to decontaminate those pipes by preventing this debris from emitting toxic chemicals. While also using tools that extend the longevity of your pipes. Unlike the snake or Roto-Rooter tools that lead to pipe damage and costly repairs down the road.
By using hydro jetting, City Wide makes the cleaning process less mechanical but more effective.
Why Choose City Wide's New Westminster Hydro Jetting Services?
Environmentally friendly chemicals
We use biodegradable and environmentally friendly products.
Fully insured and WCB certified
City Wide has certifications to handle any service you require.
Trained and experienced technicians
Our technicians are trained, professional, and fully insured.
30 years in operation
With over 30 years in the industry, we're trusted by hundreds of established businesses.
 ★★★★★ 
"These guys are awesome! They did the line painting and asphalt/concrete repairs throughout our complex. They were prompt, courteous and did an amazing job. "
-Ifraz Khan
 ★★★★★ 
"The owner is incredible and very professional. Great customer service. Glad doing business with you guys. "
-Foad Heidari
 ★★★★★ 
"I've hired a lot of cleaning companies, but CityWide is the best I've dealt with.
They have an attention to detail that the other companies were lacking."
-Ivor Klein
Facebook Review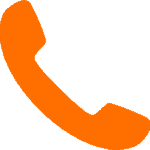 Contact a Hydro Jet Service in New Westminster
Are your pipes and drains clogged? Are you in or around New Westminster?
Let us know and get a free estimate.
Other Hydro Jetting Service Locations
Other New Westminster Services