Burnaby Hydro Jetting Services

Unclog your Pipes and Drains with
Hydro Jetting

in Burnaby, BC
If you have a property with a parking lot or parkade, it's imperative that you keep the drains clear. All of that concrete or asphalt acts as a huge rain collector, relying on a network of underground drainage pipes to take that water away. Many times, the first time a customer contacts us about their drainage system is when it malfunctions, and they're stuck with a whole lot of standing water.
Because cities are dirty places, and parking lots and parkades are huge water collection surfaces, drains can become clogged and therefore unable to carry water away from the surface. The result can be a big mess, loss of revenue (customers don't want to park underwater) and even a legal and insurance hassle dealing with the damage.
Clear Cigarette Butts
Cigarette butts are not biodegradable. Their filters absorb water, which causes them to expand. When a sufficient number of butts accumulate, they plug up the pipes.
Declog Leaves, mud, and debris
Be aware of leaves, mud, or small debris settling on or flowing into the drain. Drains must remain free of blockages in order to allow necessary water flow.
Decontaminate Your Pipes & Drains
Toxic chemicals in cigarettes and other items are hazardous to our waterways. Buildups over time can cause serious problems.

Burnaby Commercial hydro-jetting services for pipe and drain clogs and blockages.
Prevent blockages and impediments from causing problems in your system
Flush debris and scales out of your drains and pipes
Keep your drains and pipes clean and functioning properly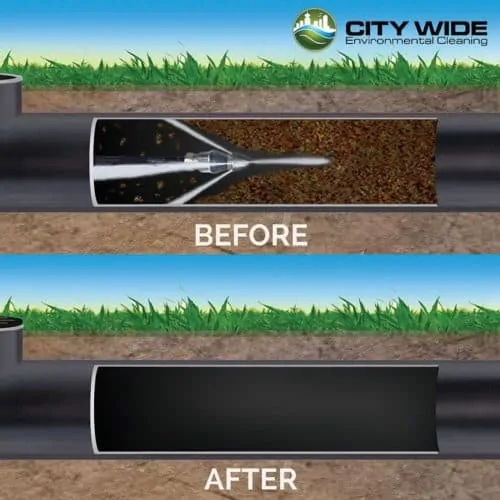 Decontaminate Your Drains With Hydro Jetting Services
Leaves, garbage, gravel, mud and other debris can collect in your drains and pipes, preventing stormwater from being properly evacuated from your parkade, parking lot, or even your building's basement. One of the worst culprits in drain blockages is cigarette butts. They're made of materials that don't biodegrade and swell when immersed in water, making hard impermeable clogs in your plumbing.
One of the best ways to clear blocked pipes and drains is by forcing high-pressure water through them in a process called hydro jetting. City Wide Environmental Cleaning has been providing hydro jetting services to Burnaby businesses for thirty years. We've got competent and experienced technicians standing by to unclog your drains.
Drains serve as a safe harbour for all kinds of bacteria, which can cause an odour problem as well as a potential health risk.  A clog of cigarette butts contains a high level of poisonous chemicals, which are dispersed by hydro jetting.  With less buildup of organic material, there will be less chance of microbe growth and its challenges.
An Ounce of Prevention
Floods are bad news – they can damage property, inconvenience people, and even cause direct injuries, which can leave property owners and managers in a position of liability. By engaging City Wide Environmental to do your hydro jetting, you'll be ensuring that your drains and pipes are clear, ready for the next big rainfall.
City Wide Environmental Cleaning is the best choice for hydro jetting in Burnaby. Contact us for a free estimate today!
Why Choose City Wide's Burnaby Hydro Jetting Services?
Environmentally friendly chemicals
We use biodegradable and environmentally friendly products.
Fully insured and WCB certified
City Wide has certifications to handle any service you require.
Trained and experienced technicians
Our technicians are trained, professional, and fully insured.
30 years in operation
With over 30 years in the industry, we're trusted by hundreds of established businesses.
 ★★★★★ 
"These guys are awesome! They did the line painting and asphalt/concrete repairs throughout our complex. They were prompt, courteous and did an amazing job. "
-Ifraz Khan
 ★★★★★ 
"The owner is incredible and very professional. Great customer service. Glad doing business with you guys. "
-Foad Heidari
 ★★★★★ 
"I've hired a lot of cleaning companies, but CityWide is the best I've dealt with.
They have an attention to detail that the other companies were lacking."
-Ivor Klein
Facebook Review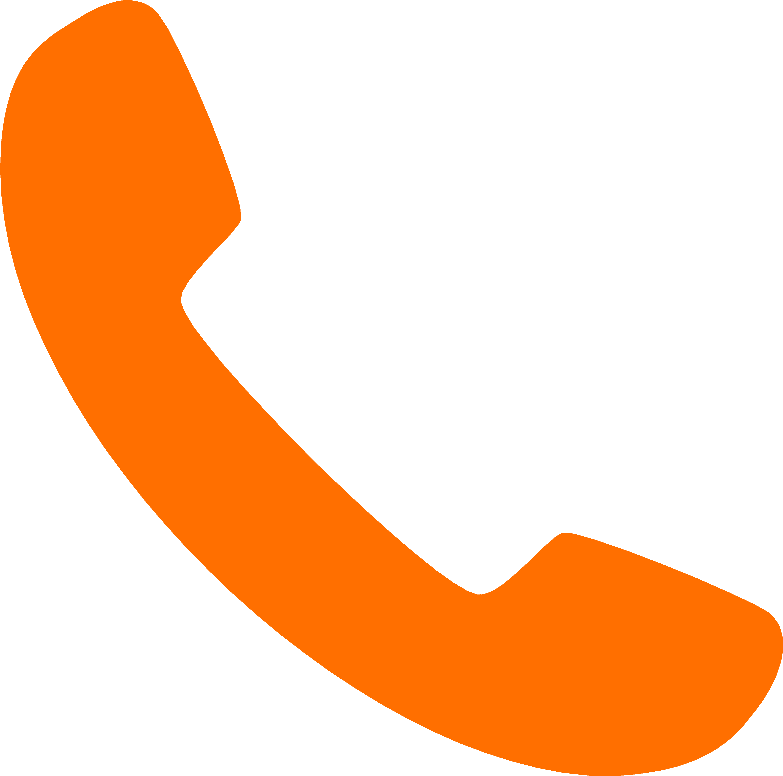 Call for a Hydro Jet Service in Burnaby
Are your pipes and drains clogged? Are you in or around Burnaby?
Let us know and get a free estimate.
Other Hydro Jetting Service Locations