Surrey Hydro Jetting Services

Maintain Pipes and Drains Through Premiere
Hydro Jet Services

| Surrey, BC
Cleaning through the use of high-pressured water blasts is an efficient way of minimizing sediment and other blockages from pipes and drains. Keep your system running smoothly by adding hydro jetting to your list of frequent maintenance procedures. As a business in Surrey, you have the responsibility of maintaining the health and safety of your drainage systems.
Hydro jetting revolves around the use of high-pressure water flow to remove grime from pipes and drains. The removal capabilities of Hydro jet drain cleaning can help with clogs, and a build-up of debris or sludge. Through the use of frequent hydro jetting around your property, you're able to minimize the chance of corrosion, floods or blockages affecting your business.
It's best to stop blockages and clogs as early as possible. Drains are subject to a lot of different materials that can gradually build-up and prevent water from flowing properly. Weathered concrete from surfaces, as well as leaves, mud, wrappers, grease, sand residue from cleaning products, and other small debris can get caught within pipes and drains at inconvenient times, causing a back-up of disgusting material you'd rather be rid of. No business or property owner wants an accumulation of grime or sludge within their pipes and drains, and City Wide is here to help you maintain the clean underground drainage system you're striving for.
Clear Cigarette Butts
Cigarette butts are not biodegradable. Their filters absorb water, which causes them to expand. When a sufficient number of butts accumulate, they plug up the pipes.
Declog Leaves, mud, and debris
Be aware of leaves, mud, or small debris settling on or flowing into the drain. Drains must remain free of blockages in order to allow necessary water flow.
Decontaminate Your Pipes & Drains
Toxic chemicals in cigarettes and other items are hazardous to our waterways. Buildups over time can cause serious problems.

Surrey Commercial hydro-jetting services for pipe and drain clogs and blockages.
Prevent blockages and impediments from causing problems in your system
Flush debris and scales out of your drains and pipes
Keep your drains and pipes clean and functioning properly
Improve Your Plumbing
Many materials that accumulate in drains and pipes are toxic. Take cigarette buds for example. They're filled with harmful chemicals, and over time can increase the toxicity levels of the surrounding environment and waterways, as well as the wildlife in the area. Regular use of Hydro jetting can be used to keep the surrounding area of Surrey beautiful and reduce the number of toxic chemicals in and around the city. In addition, bacteria thrive in dirty pipes, specifically bacteria that create terrible odours. Staying true to our goal of environmentally friendly methods of cleaning, hydro jetting is a technique that doesn't require harmful chemicals.
Most Affordable Method For Unclogging Pipes And Drains
As business owners, managers, and property owners, you are always looking for the most cost-effective way of handling property-related issues. There are two main ways to clean underground drainage systems. The first one is using a solid tool such as a Roto-Rooter, which is very likely to damage your drains and pipes during the cleaning process. The second way is with hydro-jetting. Since spraying high-pressured water doesn't involve your pipes making direct contact with solid tools, you reduce the chance of having to spend extra money on repairing damages to your drainage system.
What Separates City Wide From The Rest?
With over three decades of experience and a fleet of trained technicians, we are the go-to company for business and property owners looking to touch-up their drainage systems.  Here at City Wide Environmental Cleaning, we have industry-standard techniques and equipment ready to unclog your drains and make your pipes a more sanitary place. Want to book an appointment? Get in touch with City Wide today for a free estimate.
Why Choose CityWide's Surrey Hydro Jetting?
Environmentally friendly chemicals
We use biodegradable and environmentally friendly products.
Fully insured and WCB certified
City Wide has certifications to handle any service you require.
Trained and experienced technicians
Our technicians are trained, professional, and fully insured.
30 years in operation
With over 30 years in the industry, we're trusted by hundreds of established businesses.
 ★★★★★ 
"These guys are awesome! They did the line painting and asphalt/concrete repairs throughout our complex. They were prompt, courteous and did an amazing job. "
-Ifraz Khan
 ★★★★★ 
"The owner is incredible and very professional. Great customer service. Glad doing business with you guys. "
-Foad Heidari
 ★★★★★ 
"I've hired a lot of cleaning companies, but CityWide is the best I've dealt with.
They have an attention to detail that the other companies were lacking."
-Ivor Klein
Facebook Review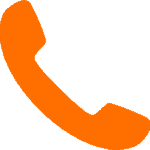 Book a Surrey Hydro Jetting Service Appointment
Experiencing clogs or blockages in your drainage systems? City Wide has helped hundreds of homes and buildings clear their pipes. Contact our Surrey representatives for a free quote!
Other Hydro-Jetting Service Locations