Expert
Deicing Service

in Surrey BC, Remove Ice from Roads and Walkways.
There are many safety liabilities created when property owners let ice and snow accumulate around access points and other exterior services. People walking and driving are in danger of slipping and harming themselves, that's why it's better to quickly handle snow and ice when it comes. Despite the lack of snowy weather in Surrey, eventually, there will come a time when deicing is needed around your property, and it's best to be prepared when that inevitable day comes. 
Here at City Wide, we have industry-standard techniques and equipment ready to help remove accumulated snow and ice off of your parking lots, roads, highways, and other commonly used exterior surfaces. Our deicing and snow clearing services will leave your property easily accessible to customers, tenants, visitors and anyone else requiring your services. The municipal services in Surrey will only handle major roads, meaning the area around your property is up to you.
Deice important walkways and streets.
Ensure your sidewalks and roads are traversable without risk of an accident or slippage.
Protect Drivers and Pedestrians
By deicing your ramps, steps, and parking lots, you can provide a safer environment for visitors.
Help your community stay safe
In many cases, it's legally required to deice walkways. Do your part for your community and keep everyone safe.
Ice removal solutions for Surrey's residential, commercial, or governmental properties
Keep pedestrians and drivers safe from dangerous ice buildup.
Allow easier access to your building or residence.
Do your part for the community by protecting them from accidents and slippage.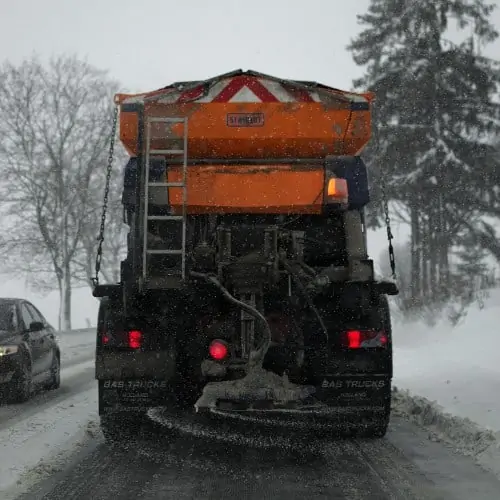 How Does Our Deicing Work?
City Wide Environmental Cleaning is your best choice if you want a clean and safe exterior around your property. Along without trained technicians who are specialized in all aspects of this field, we are also backed up by our hundreds of five-star ratings from satisfied customers. We have years of experience removing the ice and snow from parking lots and other commonly used outdoor spaces of managers and property owners. No matter what your property needs, we have a service that can get the job done and leave your business visually appealing and ready for visitors.
Protect Your Community With City Wide Snow & Ice Removal
It's important that your customers and visitors feel safe when approaching your business. Not only is it a business owner's legal responsibility to deice and clear snow, but it's also beneficial to your community to create an environment free of snow and ice-related danger. Let's all make Surrey a better place to live by maintaining clear roadways and reducing the chance of pedestrian and motor accidents.
Keep Your Customers Happy With Safe Walkways
The accumulation of ice and snow repels customers and visitors from commercial properties. Not many people are willing to risk navigating and travelling through dangerous and slippery driving conditions. Not only do businesses lose customers this way, but you also open up the additional risk of multiple safety liabilities in the case people fall and injure themselves.
Prevent Damage & Hazards By Deicing
In addition to increased safety liabilities, ice and snow-covered spaces can lead to degradation and cracks on your surfaces. When ice overtakes asphalt and concrete, it can degrade the material by making its way into cracks. There is also a chance of folding as meltwater and ice can block drains, leaving your stormwater run-off systems weakened and unable to perform their job.
If you and your property are in need of deicing and snow removal services, contact City Wide Environmental Services today and receive a free estimate of the cost of our services.
Why Choose CityWide's Surrey Deicing Services?
Environmentally friendly chemicals
We use biodegradable and environmentally friendly products.
Fully insured and WCB certified
City Wide has certifications to handle any service you require.
Trained and experienced technicians
Our technicians are trained, professional, and fully insured.
30 years in operation
With over 30 years in the industry, we're trusted by hundreds of established businesses.
 ★★★★★ 
"These guys are awesome! They did the line painting and asphalt/concrete repairs throughout our complex. They were prompt, courteous and did an amazing job. "
-Ifraz Khan
 ★★★★★ 
"The owner is incredible and very professional. Great customer service. Glad doing business with you guys. "
-Foad Heidari
 ★★★★★ 
"I've hired a lot of cleaning companies, but CityWide is the best I've dealt with.
They have an attention to detail that the other companies were lacking."
-Ivor Klein
Facebook Review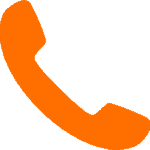 Book a Surrey Deicing Service Appointment
Contact our Surrey deicing specialists today!
Our Deicing Service Locations