Surrey Vacuum Truck Services

City Wide is Surrey's Top Choice For
Vacuum Truck Services

.
Strong rainfall is a very common occurrence in Surrey. Ensure that your plumbing and underground water systems are in the best shape for rainy days through the use of City Wide Environmental Cleaning's Vacuum Truck services. Excess amounts of rainwater around a property can be a hassle to cross for visitors and employees alike. When pipes and drains experience blockages, water removal becomes much slower, and could potentially lead to a flood and damage to your property.
Your business can save money in the long run by maintaining a good plumbing system. Reducing the chance of a flood and protecting your business from the rain can give you peace of mind, leaving you with more time to focus on other important tasks. Due to our three decades of experience maintaining and managing water systems below ground, you can expect the utmost quality from our services. City Wide Environmental Cleaning can help you remove toxic materials like sludge and debris from sumps, catch basins, and separators with up-to-date vacuum trucks and professional employees who are ready to get your plumbing systems in the best shape possible.
Prevent storm sewer blockage or pooling
Regular maintenance & cleaning of storm sewers will ensure your systems are running smoothly.
Minimize pollutants entering waterways
Blockages and build-ups can cause unwanted, and sometimes toxic, pollutants from entering water systems.
Keep Sump Pumps & Catch Basins Clean
Ensure your pumps and catches function properly. Regular cleaning can prevent leaks, breakages, and buildups.
Clear your sump basin, catch basin, oil water separators, grease traps, trench ditches, trench drains, tanks, and more by calling City Wide or book a vacuum truck service.

Vacuum Truck Services for Surrey's industrial and commercial businesses.
Prevent storm sewer blockage or pooling
Minimize the amount of pollutants entering waterways
Ensure proper functioning of pumps, catches, and separators
Surrey Sewage and Water System Pumping
City Wide Environmental Cleaning works to remove blockages and clogs from your plumbing and drainage system. The surfaces in and around your property that are prone to stormwater back-up can be protected with the help of City Wide's services.
The flow of water off of firm surfaces such as parkades and buildings is slowed down due to your drainage systems. Run-off fills up catch basins, impeding its ability to reach storm drains. This in turn provides municipalities with the time to focus on the run off that has already been contained in the storm sewers, effectively reducing the chance of floods.
Many techniques are used within sewage systems to maintain the quality and steady flow of water. Materials that may cause clogs are trapped within grease traps and oil-water separators. One of the best ways to clean out grease traps and oil-water separators is through the use of vacuum trucks.
Vacuum trucks are also great ways to clean catch basins. Catch basins prevent larger, solid materials from blocking your drainage system. Matter such as gravel and garbage sink to the bottom of the basin, and away from the rest of the system. However, if left uncleaned, the effectiveness of the basin decreases, as eventually rocks and garbage will pile up so high that they can bypass the catch basin, and infiltrate the later stages of the plumbing system.
By adding vacuum cleaning into your regular maintenance procedures, solids within your plumbing system will be removed periodically. Your catch basins and pumps will be free of clogs and able to perform at their maximum efficiency. The chance of leaks, floods, breakages, and other plumbing related issues can be greatly reduced, and you will be able to avoid a troublesome stench due to the removal of organic matter and other materials caught in the pumps through the use of vacuum cleaning.
Are you interested in vacuum cleaning services for your property's plumbing system?
Get in contact with City Wide Environmental Cleaning here, and receive a free estimate.
Why Choose CityWide Surrey Vacuum Truck Services?
Environmentally friendly chemicals
We use biodegradable and environmentally friendly products.
Fully insured and WCB certified
City Wide has certifications to handle any service you require.
Trained and experienced technicians
Our technicians are trained, professional, and fully insured.
30 years in operation
With over 30 years in the industry, we're trusted by hundreds of established businesses.
 ★★★★★ 
"These guys are awesome! They did the line painting and asphalt/concrete repairs throughout our complex. They were prompt, courteous and did an amazing job. "
-Ifraz Khan
 ★★★★★ 
"The owner is incredible and very professional. Great customer service. Glad doing business with you guys. "
-Foad Heidari
 ★★★★★ 
"I've hired a lot of cleaning companies, but CityWide is the best I've dealt with.
They have an attention to detail that the other companies were lacking."
-Ivor Klein
Facebook Review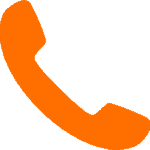 Book a Vacuum Truck Service Appointment in Surrey, BC.
Benefit from the expertise and experience of the Citywide vacuum truck specialists. Contact our Surrey representatives today and schedule a service today!
Our Vacuum Truck Service Locations