Vancouver Deicing Services
Expert
Deicing

Service in Vancouver BC, Remove Ice from Roads and Walkways.
When ice forms on roads and sidewalks, driving and walking can become extremely dangerous.  Because Vancouver doesn't receive as much winter weather as other parts of the country, many property owners and managers can be caught off guard when the white stuff starts falling, and struggle to get the accumulated snow and ice removed.
City Wide Environmental Cleaning operates a fleet of snowplows, ready to clear roads, highways, and parking lots of snow and ice.  We also provide manual snow removal and deicing for sidewalks and stairways.
Deice important walkways and streets.
Ensure your sidewalks and roads are traversable without risk of an accident or slippage.
Protect Drivers and Pedestrians
By deicing your ramps, steps, and parking lots, you can provide a safer environment for visitors.
Help your community stay safe
In many cases, it's legally required to deice walkways. Do your part for your community and keep everyone safe.
Protect Your Community With City Wide Snow & Ice Removal
Keeping your property free of snow is not only your legal responsibility, but it's also the right thing to do.  By contracting an efficient and reputable snow removal and deicing specialist like City Wide, you'll be doing your part in keeping your community safe.  Slip and fall accidents pose a threat of serious injury for pedestrians, and an icy roadway can lead to motor vehicle accidents.
Ice removal solutions for residential, commercial, or governmental properties
Keep pedestrians and drivers safe from dangerous ice buildup.
Allow easier access to your building or residence.
Do your part for the community by protecting them from accidents and slippage.
Keep Your Customers Happy With Safe Walkways
Commercial and retail spaces will immediately feel the effects of built-up snow and ice, as customers won't want to traverse a dangerous parking lot or walkway, and may choose to take their business elsewhere.  Owners and managers of residential properties without good snow and ice removal service open themselves up to liability in the case of an injury.
Prevent Damage & Hazards By Deicing
Accumulated snow and ice can cause damage to your property, as well.  Ice buildup on stairs and other concrete and asphalt surfaces can seep into cracks and porous surfaces, and degrade the surface.  Runoff of water from melting snow can cause flooding from blocked drains and overwhelmed stormwater runoff systems.
When it comes to snow removal and deicing service, City Wide Environmental Cleaning Service is second to none.  We have many five star ratings from clients, and can provide in-depth testimonials to back our claims.  Our technicians are trained specialists who provide top-notch service to property owners and managers across Vancouver and BC's Lower Mainland.  We want to help you maintain your property to the highest possible standards.  We offer a wide range of services to keep your parkades, parking lots, walkways, driveways and even building interiors looking (and functioning) optimally year-round.
For expert snow removal and deicing services, contact City Wide Environmental Cleaning today.  We offer free consultations and estimates. 
Why Choose CityWide's Vancouver Deicing Services?
Environmentally friendly chemicals
We use biodegradable and environmentally friendly products.
Fully insured and WCB certified
City Wide has certifications to handle any service you require.
Trained and experienced technicians
Our technicians are trained, professional, and fully insured.
30 years in operation
With over 30 years in the industry, we're trusted by hundreds of established businesses.
 ★★★★★ 
"These guys are awesome! They did the line painting and asphalt/concrete repairs throughout our complex. They were prompt, courteous and did an amazing job. "
-Ifraz Khan
 ★★★★★ 
"The owner is incredible and very professional. Great customer service. Glad doing business with you guys. "
-Foad Heidari
 ★★★★★ 
"I've hired a lot of cleaning companies, but CityWide is the best I've dealt with.
They have an attention to detail that the other companies were lacking."
-Ivor Klein
Facebook Review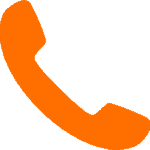 Book a Vancouver Deicing Service Appointment
Every year hundreds of accidents occur due to snow and ice during the winter months in Vancouver, BC. City Wide offers expert salting & deicing services to keep everyone safe!
Other Deicing Service Locations