Vancouver Sump Pump Services

City Wide Cleaning for
Sumps, Drains, Catch Basins,

and

Oil Separators

in Vancouver, BC.
If your commercial or industrial property's water removal system involves parkade or parking lot drains, a cleaning of your drains, catch basins, oil separators, and sump pumps should be on your list of annual tasks.  At City Wide Environmental, we find that cleaning right after power washing is the most effective way to keep your sumps, pumps, and separators free of clogs and flowing trouble-free.
We offer full service for your sump system – we can install a brand new pump, or repair your existing unit and we'll guarantee that it will perform exactly as new.  We will extend the life of your valuable assets with a regular maintenance schedule, which will help you protect your pump and your property.  Drainage systems never fail when the rain's not falling, and your property can go from clean and dry to flooded in a matter of minutes should a failure occur.
Install or fix your sump pump
Our expert technicians can install or repair your sump pump to guarantee it works like new.
Clear blockages that can cause damage
Cleaning your sump pump can reduce wear-and-tear, and help ensure the pump is running smoothly.
Extend your pump's lifespan with maintenace
A regular maintenance schedule will help your sump pump run year-round.
Clear your sump basin, catch basin, oil water separators, grease traps, trench ditches, trench drains, tanks, and more by calling City Wide or book a vacuum truck service.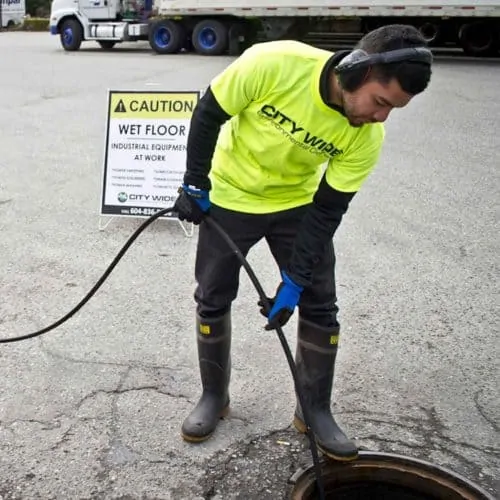 Sump Pump Service Benefits

Sump Pump Installation, repair, and cleaning services in Vancouver, BC.
Keep your sump running like new, year-round
Prevent toxic debris and liquids from entering our oceans
Clean, install or repair your pump by trained professionals
Sump Pump Services, Vancouver BC | Installation, Repair, and Cleaning
We protect your sump pump by ensuring that your entire drainage system remains trouble-free.  Our technicians can use our vacuum truck, hydro jetting, and environmentally friendly chemicals to ensure that your drainage system, sump pumps, and oil-water separators run trouble-free year-round.  
Besides protecting your property, regular maintenance of your drainage system will help protect the environment.  British Columbia's pristine coastline is our biggest tourism draw, and it's teeming with wildlife.  Regular service of your sump pump, drains, and pipes will help keep toxic debris and liquids, including motor oil and other petrochemicals from damaging our precious oceans.
City Wide Environmental Cleaning has become Vancouver's first choice for parkade and parking lot drainage system maintenance by providing more than 30 years of service to countless clients in BC's lower mainland.  Our technicians provide expert service, with a timely response.  We are not a one-truck operation – City Wide owns and operates a fleet of equipment dedicated to serving your commercial and residential needs, with a focus on your parkades and parking lots.  We employ environmentally friendly, biodegradable products, and are fully insured and WCB certified.  You can trust us with all your property maintenance needs.
Contact City Wide Environmental Cleaning today, and find out how we can help you by providing expert sump pump service.
Why Choose CityWide's Vancouver Sump Pump Services?
Environmentally friendly chemicals
We use biodegradable and environmentally friendly products.
Fully insured and WCB certified
City Wide has certifications to handle any service you require.
Trained and experienced technicians
Our technicians are trained, professional, and fully insured.
30 years in operation
With over 30 years in the industry, we're trusted by hundreds of established businesses.
 ★★★★★ 
"These guys are awesome! They did the line painting and asphalt/concrete repairs throughout our complex. They were prompt, courteous and did an amazing job. "
-Ifraz Khan
 ★★★★★ 
"The owner is incredible and very professional. Great customer service. Glad doing business with you guys. "
-Foad Heidari
 ★★★★★ 
"I've hired a lot of cleaning companies, but CityWide is the best I've dealt with.
They have an attention to detail that the other companies were lacking."
-Ivor Klein
Facebook Review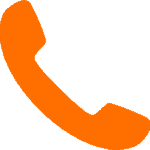 Book a Vancouver Sump Pump Service Appointment
In the city of rain, Vancouver businesses need to stay prepared for those imminent downpours. Allow City Wide and it's experts the opportunity to keep your Sump in tip-top shape!
Other Sump Pump Service Locations