Vancouver Power Sweeping Services

Power Sweeping

Helps Vancouver Businesses Reduce Dust and Debris
City Wide Environmental can help you keep your large epoxy or concrete surface clean with regular power sweeping services.
We have properly maintained machines and expert technicians at the ready to help you keep your parking lot, parkade, or warehouse floor looking good.  More importantly, by removing dirt, litter, and other debris from these large surfaces, you will make these areas safer for your employees and customers to use.
Clean Your Parkades & Parking Lots
A clean parking lot makes a good first impression on your customers.
Keep Your Streets & Walkways Clean
A tidy environment has been shown to decrease littering.
Clear Your Warehouse & Landscape
Remove dust, dirt, litter, and unwanted pollution.

Industrial power sweeping for Vancouver parking lots, parkades, warehouses, streets, and much more.
Keep your space spotless and free from debris
Prevent particulates to build-up that damage your flooring and pavement over time
Clean your parkades & parking lots regularly to keep customers happy
Power sweeping machines are a common sight in cities and towns.  They're basically giant rotary brushes that are driven on streets, sidewalks, parking lots, and other large areas with flat surfaces.  Most municipalities, including Vancouver, have large fleets of these "street cleaners" and employ them on a regular schedule to keep cities clean.
Regular cleaning will improve the appearance of your shop floor or parking lot, will maintain safety standards, and it will also save money in the long run.  Dirt and debris are abrasive.  When subjected to vehicular traffic, it acts like "sandpaper", attacking the surface it's on.  This causes the surface to break down, leaving more particulate matter on the surface, which will further accelerate the degradation of the material.  This vicious cycle can greatly shorten the life of your parking lot or parkade.  You will need to repaint parking lot markings sooner, and resurface the concrete or epoxy.
At City Wide Environmental, we pride ourselves on maintaining our customers' properties to the highest possible standard.  Many of our clients are property owners and managers, who need to manage the assets in their care appropriately.
Dirt, grit, and other matter from the surface of exterior lots or large indoor surfaces like a warehouse or showroom can pose a slip and fall hazard, not only on the surface where it is located, but it can be tracked to other areas in the building on people's feet, where it can cause further danger.  To limit the chance of a slip/trip/fall accident, regular cleaning is necessary.
City Wide Environmental is one of Vancouver's leaders in the adoption of environmentally friendly chemicals and techniques for all types of cleaning.  Keeping your facility clean with regular power sweeping has been shown to reduce litter, keeping your facility cleaner, longer.  Also, by sweeping up harmful materials, rather than letting them run down the drains in the rain will keep them out of BC's beautiful waterways, reducing your facility's impact on the environment and marine life.
If you care for a parking lot, parkade, or other large space, whether inside or outside, contact us online or by telephone at (604) 853-5156 to find out more about our power sweeping services.
Why Choose CityWide's Vancouver Power Sweeping?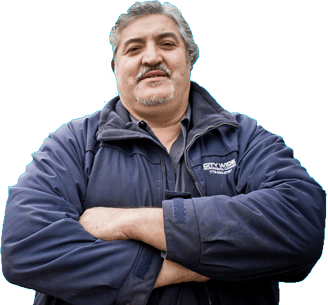 Environmentally friendly chemicals
We use biodegradable and environmentally friendly products.
Fully insured and WCB certified
City Wide has certifications to handle any service you require.
Trained and experienced technicians
Our technicians are trained, professional, and fully insured.
30 years in operation
With over 30 years in the industry, we're trusted by hundreds of established businesses.
 ★★★★★ 
"These guys are awesome! They did the line painting and asphalt/concrete repairs throughout our complex. They were prompt, courteous and did an amazing job. "
-Ifraz Khan
 ★★★★★ 
"The owner is incredible and very professional. Great customer service. Glad doing business with you guys. "
-Foad Heidari
 ★★★★★ 
"I've hired a lot of cleaning companies, but CityWide is the best I've dealt with.
They have an attention to detail that the other companies were lacking."
-Ivor Klein
Facebook Review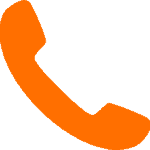 Book a Vancouver Power Sweeping Service Appointment
City Wide's power sweeping specialists can have your warehouse or property looking like new in no time. Give City Wide the opportunity to work our magic. Get a free quote today!
Other Power Sweeping Service Locations