Vancouver Parking Lot Painting Services
Expert
Parking Lot Wall & Line Painting

in Vancouver, BC.
Parking lot surfaces are subjected to adverse conditions – UV light and high temperatures in summer, precipitation with colder weather in winter.  Abrasion from car tires, attack from chemicals, and general use.  They start to look tired. The lines and other markings wear off of the asphalt and concrete areas.  Paint on any other surfaces, like curbs and walls will fade, crack, and peel over time.  A perfectly clean and functional parking lot or parkade can lose its appeal and look worn out just because the paint hasn't been maintained.
City Wide Environmental offers parking lot and parkade painting in Vancouver and BC's Lower Mainland.  We're the area experts, with 5-Star Google Business Reviews and 30+ years in the business.  We offer expert wall and line painting services specific to these unique spaces and the needs of those who own or manage them.  Parking lots and parkades, as well as other outdoor areas that clients, tenants, or visitors cross when coming to your property, are important, as they help to form the all-important first impression. 
Parking Stall line painting
Designate clear areas for parking, disabled parking, and emergency vehicle areas
Stop Line painting
Ensure the safety of parking lot guests by adding speed bumps, stop signs, and stop lines.
Lane Line Painting
Define lanes when dealing with high amounts of parking lot traffic to prevent backups and accidents.
Parking Lot Painting Benefits

Commercial Wall & Line Painting For Vancouver Parking Lots & Parkades
Organize parking lot traffic by designating lanes, parking spots, and more.
Define stop lines, emergency vehicle parking, and other safety requirements.
Keep parking lines visible even after years of wear-and-tear.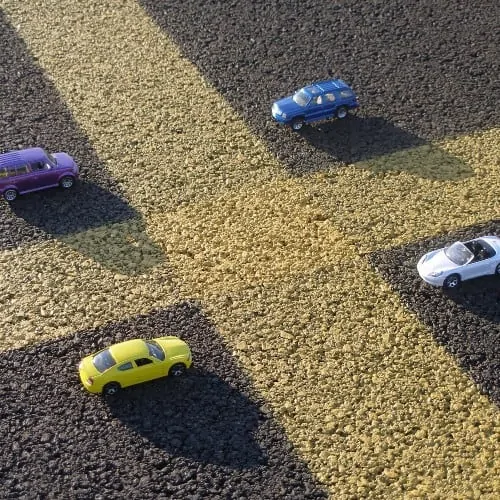 City Wide Environmental Services "Freshens Up" Parkades
Walls will be easier to clean (power washing is another service we provide), and fresh lines and other symbols on the ground will make your facility look better and be more user-friendly, giving people easy-to-read lines and directions.  Whether you want your existing lines repainted, or to reconfigure the markings in the parkade or parking lot, we can accommodate your needs.  We offer line removal as well.
Parking Stalls  – marked areas for parking, disabled parking, and emergency vehicle access areas.
Stop Lines – speed bumps, stop signs and stop lines
Lane Lines – keep people safer by controlling traffic
All of our paint is industry standard, formulated for maximum adhesion to concrete and asphalt surfaces.  Combined with our expert application, you can expect your line markings and painted walls to look good for years, able to withstand the abuse of wear and tear and the elements.
For expert line and wall painting for your parkade or parking lot, contact Vancouver's premier provider of parkade and parking lot service.  City Wide Environmental Cleaning is standing by to provide a free estimate.
Why Choose CityWide's Vancouver Parking Lot Painting Services?
Environmentally friendly chemicals
We use biodegradable and environmentally friendly products.
Fully insured and WCB certified
City Wide has certifications to handle any service you require.
Trained and experienced technicians
Our technicians are trained, professional, and fully insured.
30 years in operation
With over 30 years in the industry, we're trusted by hundreds of established businesses.
 ★★★★★ 
"These guys are awesome! They did the line painting and asphalt/concrete repairs throughout our complex. They were prompt, courteous and did an amazing job. "
-Ifraz Khan
 ★★★★★ 
"The owner is incredible and very professional. Great customer service. Glad doing business with you guys. "
-Foad Heidari
 ★★★★★ 
"I've hired a lot of cleaning companies, but CityWide is the best I've dealt with.
They have an attention to detail that the other companies were lacking."
-Ivor Klein
Facebook Review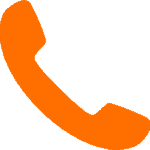 Book a Vancouver Parking Lot Painting Service Appointment
Parking lots deteriorate over time, and lines become less visible. City Wide offers a solution to breath life back into aged parking lots and parkades. Contact our Vancouver representatives today!
Other Parking Lot Painting Service Locations