Ice forming on roads and sidewalks can cause immediate dangers to drivers and pedestrians alike. Deicing your area through salting walkways, pathways and streets is a great start in preventing accidents and injuries. Citywide provides snowplowing, and deicing services to suit your needs.
Deice important walkways and streets.
Ensure your sidewalks and roads are traversable without risk of an accident or slippage.
Protect Drivers and Pedestrians
By deicing your ramps, steps, and parking lots, you can provide a safer environment for visitors.
Help your community stay safe
In many cases, it's legally required to deice walkways. Do your part for your community and keep everyone safe.
Ice removal solutions for residential, commercial, or governmental properties
Keep pedestrians and drivers safe from dangerous ice buildup.
Allow easier access to your building or residence.
Do your part for the community by protecting them from accidents and slippage.
Why Choose CityWide Deicing Services?
Environmentally friendly chemicals
We use biodegradable and environmentally friendly products.
Fully insured and WCB certified
City Wide has certifications to handle any service you require.
Trained and experienced technicians
Our technicians are trained, professional, and fully insured.
30 years in operation
With over 30 years in the industry, we're trusted by hundreds of established businesses.
 ★★★★★ 
"These guys are awesome! They did the line painting and asphalt/concrete repairs throughout our complex. They were prompt, courteous and did an amazing job. "
-Ifraz Khan
 ★★★★★ 
"The owner is incredible and very professional. Great customer service. Glad doing business with you guys. "
-Foad Heidari
 ★★★★★ 
"I've hired a lot of cleaning companies, but CityWide is the best I've dealt with.
They have an attention to detail that the other companies were lacking."
-Ivor Klein
Facebook Review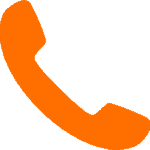 Book a Deicing Service Appointment
We look forward to setting up a service schedule that fits your unique needs.
Let the excellence and experience that City Wide provides be the difference on your property, parking lot, or parkade.
Our Deicing Service Locations