Richmond Catch Basin Services

Expert
Installation

,

Repair

, and

Cleaning

For Catch Basins in Richmond, BC.
One of the most important structures and systems of properties are catch basins. Although not many people understand how they work, they are undoubtedly one of the crucial systems that promote water flow. As such, they need to be regularly maintained, especially if you're in an area with frequent rainfalls or snowfalls. 
Keeping your catch basins clean will ensure that water doesn't get trapped beneath your house or in the lower levels. This will also minimize the risk of flooding and pooling, as well as the appearance of unwanted mould or mildew.
Install or fix your catch basin
Our licensed technicians can professionally install or repair your catch basin.
Prevents catch basin blockage or pooling
By cleaning your catch basin, you're minimizing blockages, wear-and-tear, cracks, breakages, and more.
Minimizes pollutants entering waterways
Clean your catch basin to keep toxic chemicals and pollutants away from water systems, and minimize potential odors from spreading.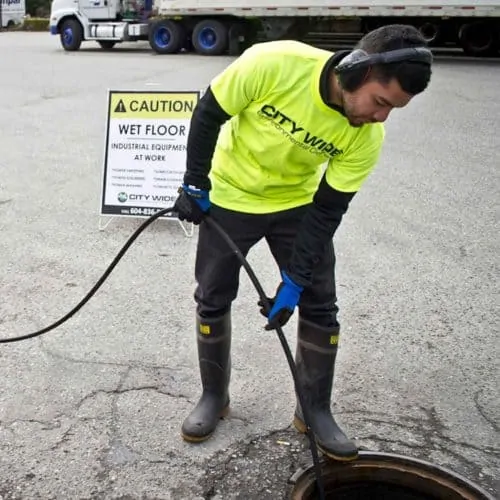 Catch Basin Service Benefits
Clear your parking lot and surrounding areas from run-off water.
Prevent the spillage from drains and pipes in case of a heavy rainstorm or snowfall.
Stop rainwater runoff from entering your drainage system by having clean catch basins that delay water flow, allowing your system to deal with a sudden deluge of stormwater.

Catch Basin installation, repair, and cleaning services for Richmond, BC, Canada.
How Does a Catch Basin in Richmond Work?
Most commercial properties are built on non-porous surfaces, or at least have a lot of non-porous surfaces (parking lots, warehouses, streets, etc.). When there is a heavy downpour or snow that starts drying, water won't get absorbed by grass or land and will pool on top. When water gets trapped on the surface with no way of flowing, it can quickly result in flooding. 
The most effective countermeasure to this appearance is catch basins. A catch basin is a cavern in the ground that has a wide opening and a steel gate that lets water with gravel, garbage, and other debris flow in it. Once the level of the water in the basin reaches the outflow pipe, it will flow through in a bigger drainage system, an oil/water separator, or a pump.
The catch basin is connected to a municipal stormwater management system (also known as a storm sewer) so it will flow in the bigger drainage system without causing any damage to your property. 
How a Catch Basin Benefits Your Business
Although often underestimated, catch basins are crucial to enable the unobstructed flow of water and work for businesses in Richmond. City Wide enables businesses to install and maintain high-quality catch basins in Richmond that will protect you and your business from costly damages due to flooding.
In addition to the above, having a functioning catch basin minimizes the spread of harmful chemicals, pollutants, and unpleasant odours that may contaminate water bodies. By having a catch basin, you're also promoting a healthier environment and establishing your business as a socially aware one.
Prevent Catch Basin Blockages
If there is not a single catch basin near you,y your property is at a higher risk of flooding than areas where there are catch basins installed. However, as catch basins are designed to trap debris, dust, and other waste, they are more prone to blockages or pooling that may produce toxic pollutants and unpleasant odours. 
We, at City Wide, understand what installing and maintaining a catch basin requires, and how to do the job efficiently. Our expert technicians can install and repair a catch basin and have it up and running in no time. 
If you need any of our catch basin services in Richmond, whether it's installing, cleaning, or repairing catch basins, don't hesitate to reach out to us to ask for a free quote.
Why Choose City Wide's Richmond BC Hydro Jetting Services?
Environmentally friendly chemicals
We use biodegradable and environmentally friendly products.
Fully insured and WCB certified
City Wide has certifications to handle any service you require.
Trained and experienced technicians
Our technicians are trained, professional, and fully insured.
30 years in operation
With over 30 years in the industry, we're trusted by hundreds of established businesses.
 ★★★★★ 
"These guys are awesome! They did the line painting and asphalt/concrete repairs throughout our complex. They were prompt, courteous and did an amazing job. "
-Ifraz Khan
 ★★★★★ 
"The owner is incredible and very professional. Great customer service. Glad doing business with you guys. "
-Foad Heidari
 ★★★★★ 
"I've hired a lot of cleaning companies, but CityWide is the best I've dealt with.
They have an attention to detail that the other companies were lacking."
-Ivor Klein
Facebook Review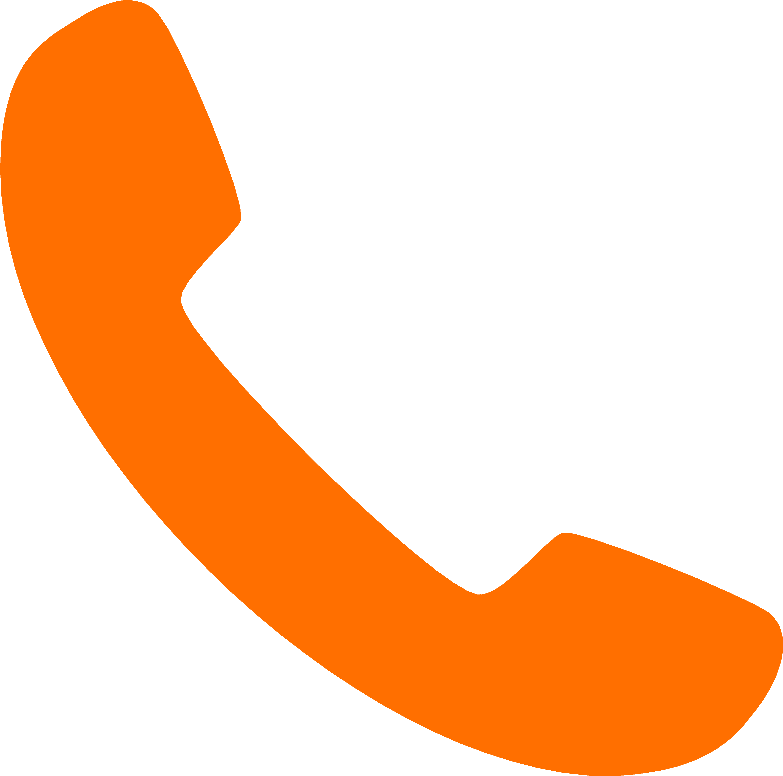 Contact us to get a free estimate for catch basin installation and maintenance services in Richmond, BC.
Having trouble dealing with constant flooding caused by a lack of a catch basin or an ineffective one?
Our representatives at City Wide's Richmond branch can help. Contact us for a free quote today.
Other Catch Basin Service Locations